MIAMI BEACH, USA – FEBRUARY 26, 2017: Aerial image of the annual South Beach Wine and Food Festival (SOBEWFF) along Ocean Drive. Courtesy: Shutterstock-photo by Felix Mizioznikov
Some folks may be juicing for the next week or only eating greens now that the 2023 SOBEWFF is over. Those who did not partake in the annual South Beach food festival may have yearned to sample each and every one of the mouthwatering dishes. Fortunately, the 2023 SOBEWFF Burger Bash champion is available to everyone, and this is where to order it.
The annual Burger Bash is one of SOBEWFF's favorite gatherings. Many well-known chefs have won the distinction of making the finest burger over the years. There are some flavor combinations that are simply unforgettable, craveable, and deserving of being the finest, despite the fact that people can argue over what makes one burger better than another.
The BBQ Rodeo Burger, a recent addition to BurgerFi's menu, won The Very Best Burger Award at this year's event. The burger is described as "All-Natural Angus Beef grilled with Charred Jalapeños and topped with Pepper Jack Cheese, homemade Crispy Haystack Onions, and tangy Memphis Sweet BBQ." The perfect combination of sweet, savory, and spicy is captured. Also, the Burger Bash judges always appreciate dishes with contrasting textures.
As Ophir Sternberg, Executive Chairman at BurgerFi shared, "BurgerFi's commitment to using high-quality ingredients allows us to elevate simple ideas to the next level. By combining superior products, we're able to create interesting combinations like the BBQ Rodeo Burger which the Burger Bash celebrity judges loved. This win underscores our dedication to delivering food that is delicious and pushes the boundaries of flavors."
The BBQ Rodeo Burger is accessible at BurgerFi locations now through April 17, 2023, for anyone who wants to try the winning burger.
While the annual SOBEWFF competition may appear to be a gourmet feast or a chance to see beloved celebrity chefs in action, the BurgerFi victory allows everyone to experience what an enhanced burger is like. A win by a more well-known brand demonstrates that well-known restaurants are pushing their inventiveness, even if many people utilize a food festival as an opportunity to sample the cuisine of renowned chefs or a unique restaurant in the area. Between those two buns, there is more than simply bread. Bigger restaurant chains are considering current culinary trends and prioritizing chef-driven dishes.
Ready to chow down on a burger? Visit a BurgerFi nearby and place an order for the BBQ Rodeo Burger.
Like what you see? Click here for more stories about everything Florida. Florida Insider is dedicated to educating, entertaining, and informing its readers about everything in Florida. Easy to read content at the palm of your hands and covering the stories that matter.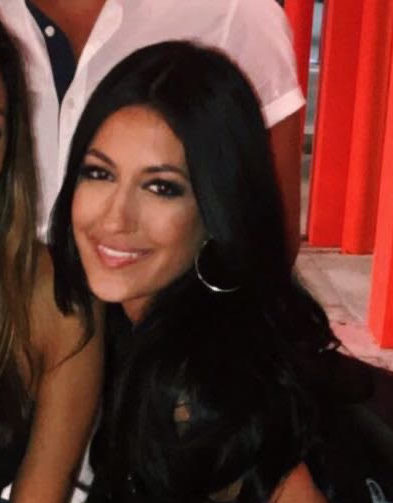 Born and raised in South Florida, Krystal is a recent graduate from the University of Miami with professional writing experience at the collegiate and national news outlet levels. She's a foodie who loves all things travel, the beach, & visiting new places throughout Florida.