Crandon Park Beach – Courtesy: Krystal Socorro, Florida Insider
Swaying palm trees, soft, sugary sand, and a scenery worthy of a postcard picture, Crandon Park Beach has always been a must-visit destination for Key Biscayne visitors and residents alike.
At least 189 official beaches are located among the Sunshine State's 360 miles of coastline, and five of them stand out as "The Most Beautiful Beaches in Florida" by the globally acclaimed Must See Places website, including the well-known two-mile stretch of sand overlooking the crystal clear waters of the Atlantic into Biscayne Bay.
Must See Places, which wanted to stick to Florida's less popular beaches when arranging its list, described Key Biscayne's hidden gem as a perfect spot for snorkeling, nature learning, and bird-watching.
"If you've packed your snorkel gear, you wouldn't want to miss a day at Crandon Park Beach," the report read. "This is a barrier island that's across from Miami, and it has a fossilized mangrove reef, which is home to colorful sea life that has been long attracting many divers and snorkelers."
"If visiting an underwater world isn't of interest to you, just look up! — Crandon Park is one of the Miami area's top bird-watching destinations. Herons, ospreys, hawks, and songbirds are frequently spotted here."
"And, if you want to learn more about them, swing by the Marjory Stoneman Douglas Biscayne Nature Center at the park's northern end."
Key Biscayne's Mayor, Michael Davey, never doubted the possibility of the postcard-perfect location being recognized on a list of stunning beaches.
"No surprise to me," he said. "Crandon Park is a hidden jewel. It needs some TLC to make it better, but it is an incredible beach. We are fortunate to have it on our island."
Although Village Manager Steve Williamson was pleased with the choice, he noted that any one of the three options in the area may have been used.
"The Village of Key Biscayne is fortunate to live on an island paradise that has three beautiful beaches … Bill Baggs State Park to our south, the Village's pristine public beach in the middle, and Miami-Dade County's Crandon Beach to our north. It's no wonder to me that Crandon Beach (is) ranked so high," Williamson said.
"We and all the County residents are blessed to have such a wonderful ocean, sand, and sun so close to where we live."
Peaceful and quiet, Crandon Beach Park, located right next to Crandon Golf Course Key Biscayne, offers a variety of activities from skating to snorkeling and snacking to snoozing.
Other outdoor activities include kayaking, kiteboarding, canoeing, and paddleboarding. The park also offers tennis lessons at the nearby Crandon Park Tennis Center.
For those who love boating, there is the Crandon Marina, and children can enjoy the historic carousel at the Crandon Park Amusement Center.
Beach cabanas, kiteboards, and kayaks are available and can be reserved on a first-come, first-served basis. Concession stands are also available.
The park is also the location of the Bear Cut Preserve, where tourists may go on guided tours, go on a naturalist-guided hammock hike, and see some of the region's original natural landscapes.
Crandon Park is named after former Chairman of the County Commission, Charles H. Crandon, who in 1940 thanked the heir Commodore William John Matheson, who had given the plantation to Miami-Dade County as a donation with the condition that it would be used as a public park.
To thank the Matheson family, Mr. Crandon offered to have the county build a causeway, now known as the Rickenbacker Causeway, as a token of his gratitude.
Here are the four other Florida beaches that were also recognized by Must See Places:
Bowman's Beach, Sanibel Island
Fort Zachary Taylor Historic State Park, Key West
Cocoa Beach, Brevard County
Lowdermilk Park, Naples
Are you interested in Florida travel? For stories like this and much more: Florida Insider is dedicated to educating, entertaining and informing its readers about everything Florida. Easy to read content at the palm of your hands and covering the stories that matter.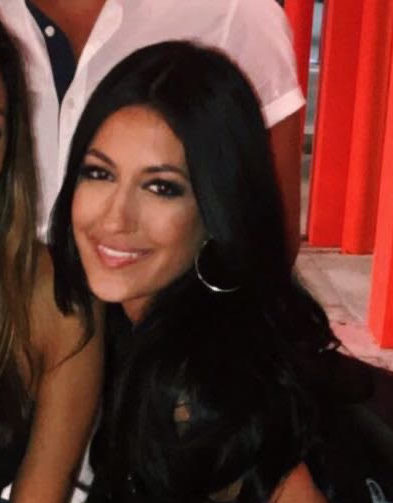 Born and raised in South Florida, Krystal is a recent graduate from the University of Miami with professional writing experience at the collegiate and national news outlet levels. She's a foodie who loves all things travel, the beach, & visiting new places throughout Florida.