Tallahassee, FL — Courtesy: Shutterstock — Sean Pavone
People from all over the world travel to Florida to enjoy its great weather and beautiful beaches, often overlooking inland destinations throughout. Tallahassee, the state capital, is more than a beacon for college students and politicians. With its rolling hills and southern charm, the town is attracting more visitors with its growing art scene, nightlife, dining, and outdoor adventures.
The city is very easy to navigate and has an airport offering flights from Miami, Atlanta, and Houston. Cruise the city's signature canopy roads where moss-draped branches of giant oak trees create picturesque tunnels, discover art, music, history, sports, and the local food spots of Tallahassee.
Politics
A bustling atmosphere takes over downtown Tallahassee when the state legislature is in session. The Capitol building is the tallest in the city's skyline, surrounded by floor-to-ceiling windows and a free 360-degree view of the city on the 22nd floor. The original Capitol building is now a picturesque museum that sits below.
Global Cuisine with a Southern Twist
Tallahassee's dining culture has an array of options, from pub food, steakhouses, chic italian restaurants, modern sushi spaces, and creative spaces such as The Edison, located in a 1920's era power plant.
Regardless of the type of cuisine, almost all of the restaurants have at least one dish with a Southern kick. Think grits, collard greens, black-eyed peas, pimento cheese, apple butter and oysters from nearby Apalachicola.
Arts & Culture
Tallahassee's expanding Art District is located in historic Railroad Square, where an old lumber yard has been transformed into a cool and funky neighborhood oozing with creativity. Tin roof warehouses painted with bright colors and murals hold art galleries, studios, a video lounge, vintage shops, and a yoga studio pinball parlor within.
Nightlife
With several sophisticated rooftop bars in Tallahassee, Charlie Park is the spot to see and be seen. The number of breweries and distilleries is growing, led by the sustainable practices of Proof Brewing Company. College Town, located behind FSU's Doak Campbell Stadium, is a strip of bars frequented by college students and those visiting the city.
Bradfordville Blues Club is located a bit further out and is the first Florida stop on the Mississippi Blues Trail. The one-room juke joint placed in the middle of the woods has hosted nationally-known blues artists for decades.
Sports
Tallahassee is home to Florida State University (FSU) and Florida A&M University (FAMU). When it's football game day, the town's energy is electric with tailgating and street parties.
Shop 'Til You Drop
Shopping is abundant in both Uptown and Midtown neighborhoods, where Market Street is bustling with locally owned and brand name shops.
Trailahassee
Tallahassee is home to more than 700 miles of diverse trails for hiking, biking, running, and riding horses. It is a great area for mountain biking and cycling enthusiasts who want to plan a ride or rent bikes, including full moon adventures through Munson Hills in Apalachicola National Forest.
Rest and Recharge
New hotels have been appearing in almost every section of the city: Hyatt House in Railroad Square Art District, Hotel Indigo in College Town, and SpringHill Suites in Uptown.
AC Hotel by Marriott, located in the Entertainment District, is extremely popular. The hotel has a bustling indoor/outdoor bar and faces the 24-acre Cascades Park with its water feature, and is walking distance to downtown action.
Are you interested in Florida travel? For stories like this and much more: Florida Insider is dedicated to educating, entertaining and informing its readers about everything Florida. Easy to read content at the palm of your hands and covering the stories that matter.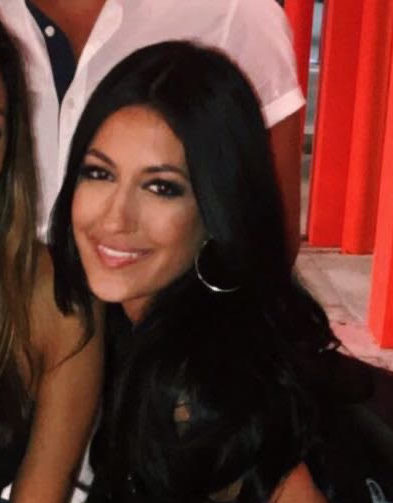 Born and raised in South Florida, Krystal is a recent graduate from the University of Miami with professional writing experience at the collegiate and national news outlet levels. She's a foodie who loves all things travel, the beach, & visiting new places throughout Florida.