Miami Mayor Francis Suarez Speaks at Bitcoin Convention — Courtesy: Getty Images — Joe Raedle
Miami mayor Francis Suarez took to Twitter on Tuesday to announce that he would take his next paycheck in "100% Bitcoin."
Bitcoin is a "decentralized digital currency that you can buy, sell and exchange directly, without an intermediary like a bank." Bitcoin's creator, Satoshi Nakamoto, essentially described the need for "an electronic payment system based on cryptographic proof instead of trust."
"I'm going to take my next paycheck 100% in bitcoin…problem solved!" the mayor said, tagging Mike Sarasti, the city's director of innovation and tech.
Suarez was replying to a tweet made by Anthony Pompliano, a crypto investor and entrepreneur, who posed the question: "Who is going to be the first American politician to accept their salary in bitcoin?"
The interaction was another display of Suarez's confidence towards crypto and his commitment to building Miami as a hub for digital innovation. In October, he told Bloomberg that Miami will advance a plan to pay city workers in Bitcoin.
"I want us to differentiate ourselves as the crypto capital of the United States or the world," said Mayor Suarez.
The move will allow Miami residents to pay fees in Bitcoin and pay taxes if the county allows it. Suarez also wants the Sunshine State to allow Miami to hold Bitcoin on its balance sheet. In February, Suarez brought a broad proposal before city commissioners to allow Miami to invest in its own Bitcoin funds, but currently, statutes at the state and federal levels do not allow cryptocurrencies to be owned by municipalities.
"When you think about the possibility of being able to run a government without the citizens having to pay taxes. That's incredible," Suarez said in September.
A month earlier, Suarez expressed hope that MiamiCoin, a new crypto project that recently launched, could one day support the city of Miami without its residents having to worry about paying taxes. When mined or bought, the coins would allocate 30% of their reward to the city.
The 44-year-old Suarez is seeking reelection and was propelled to fame for his efforts in attracting innovators and tech firms to the city. He even spoke at the Bitcoin 2021 Convention back in June, which was said to be the largest bitcoin event in history.
Suarez's involvement in the rise of bitcoin and cryptocurrencies have become a part of his political identity, positioning the city of Miami at the center of crypto-related conferences and the epicenter of the future of digital finance.
Each and every Bitcoin transaction that has been made exists on a public ledger that is accessible to everyone, therefore making transactions difficult to reverse and hard to fake. That's by design. The coins are not backed by the government or any specific issuing institution, and there is nothing to guarantee their value besides the proof based within the system.
"The reason why it's worth money is simply because we, as people, decided it has value—same as gold," says Anton Mozgovoy, co-founder & CEO of digital financial service company Holyheld.

Make sure you are staying up-to-date with the latest and most important Florida news with Florida Insider. Whether you are interested in business, education, government, history, sports, real estate, nature, weather, or travel: we have something for everyone. Follow along for the best stories in the Sunshine State.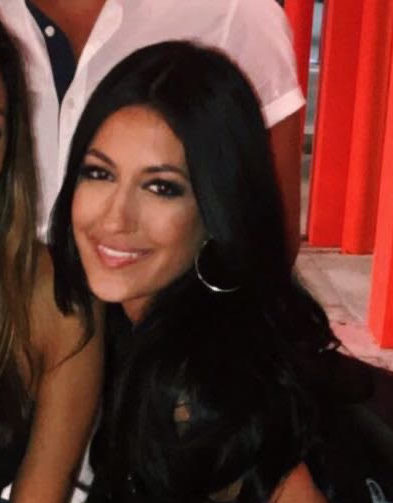 Born and raised in South Florida, Krystal is a recent graduate from the University of Miami with professional writing experience at the collegiate and national news outlet levels. She's a foodie who loves all things travel, the beach, & visiting new places throughout Florida.