World Golf Hall of Fame, Florida – Courtesy: Shutterstock – Image by Sakala
The USGA and World Golf Hall of Fame is leaving St. Augustine and developing a new visitor experience at the USGA's Golf House Pinehurst campus, which opens in 2024.
"If you ask people who love baseball they will tell you they've never really made the pilgrimage to Cooperstown. I'm not going to Cooperstown or Canton (for the NFL Hall of Fame) anytime soon," said Mike Whan, CEO of the USGA, at a press conference Wednesday at Pinehurst.
"But the Hockey Hall of Fame being in Toronto is interesting because everybody in Canada and everybody associated with the game at some point is in Toronto. We're kind of following that model. Everybody who plays the sport—if not annually—at some point will make the pilgrimage here to Pinehurst. We want to make it where they don't have to make a separate trip. The golfers are already coming and we need to make it convenient and sized appropriately and not worry so much about what the bottom line is. With those three ingredients, I think it is different than it has ever been."
Most of the famous items in the Hall of Fame's current collection will be relocated to North Carolina, such as the popular "locker room" where Hall of Famers donated several items from their careers. The USGA will also include valuable assets from its Golf Museum and Library to create a comprehensive collection of golf memorabilia. The USGA will be responsible for all the daily operations at Golf House Pinehurst.
The World Golf Hall of Fame induction ceremonies will take place the week the U.S. Open comes to Pinehurst in 2024, as well as when the U.S. Women's Open does in 2029.
The USGA received a $7 million award from the North Carolina General Assembly for the World Golf Hall of Fame project.
People at the World of Golf Village expressed their surprise and disappointment by the news.
"It was just shocking honestly," stated Jake Sylak, a college golfer visiting from Ohio. "It's just a place as an amateur golfer and as a kid growing up watching golf, you want to be able to come here and see the history of it and it's crazy to see all that history can move just like that."
Tiger Woods was part of the latest induction class back in March at PGA Tour headquarters in Ponte Vedra Beach, Florida.
It was not immediately confirmed if there would be other induction ceremonies between the 2024 U.S. Open and the 2029 U.S. Open and U.S. Women's Open in Pinehurst.
"There's no better connection to golf's past, present, and future than Pinehurst, and no organization that works harder than the USGA to preserve the history of this great game," continued Whan. "It just makes sense. And together with the Hall of Fame, we're more committed than ever to delivering experiences that build even deeper connections between golf fans and those that have truly led the way in this great game."
Make sure you are staying up-to-date with the latest and most important Florida news with Florida Insider. Whether you are interested in business, education, government, history, sports, real estate, nature, weather, or travel: we have something for everyone. Follow along for the best stories in the Sunshine State.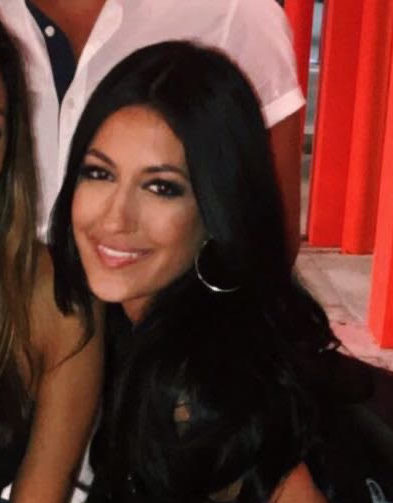 Born and raised in South Florida, Krystal is a recent graduate from the University of Miami with professional writing experience at the collegiate and national news outlet levels. She's a foodie who loves all things travel, the beach, & visiting new places throughout Florida.