Mike McDaniel, Miami Dolphins head coach —Image by: Thearon W. Henderson / Getty Images
The videoboards at Hard Rock Stadium quickly changed from the celebration graphics to live coverage of the Buffalo Bills vs. New England Patriots game after the Miami Dolphins 11-6 victory over the New York Jets on Sunday.
Most of the Dolphins' players fled the field shortly after the final horn because they kept their word throughout the entire week that they wouldn't be paying attention to that crucial AFC East game and would only concentrate on managing what they could control. Everyone's fate had already been decided by the time they had all arrived back in the locker room.
With the victory on Sunday and the Patriots' defeat to the Bills, Miami ended a five-year playoff drought and secured the final playoff spot in the AFC division. With 18 seconds left in the game, kicker Jason Sanders, who had previously gone 0-for-5 on field goals of at least 50 yards this season, made a 50-yard attempt to secure the victory.
The 2020 All-Pro said he was delighted to deliver for his teammates with the season on the line after a challenging two-year period into Week 18 in which he had made only 3 of 11 kicks of 50 or more yards.
"It was just one of those things where I was just able to make a kick for the guys," Sanders said. "I feel like I owed them one for a while. I didn't expect it to come in the last week but I'm happy I was able to get one for the guys."
Coach Mike McDaniel is one of only five Dolphins coaches to lead the team to the playoffs in their first season, joining Adam Gase, Tony Sparano, Dave Wannstedt, and Don Shula. The five-year hiatus was the third-longest in franchise history.
From Miami's previous playoff roster, only cornerback Xavien Howard, a rookie in 2016, is still on it.
The player, who is now a four-time Pro Bowler, claimed that the five-year gap between postseason appearances taught him how hard it is to find these opportunities.
"Don't take it for granted," he said after the Sunday game. "My first year, I came to a situation where we ended up making it to the playoffs. After that, coming from a winning organization in college, I was thinking, 'OK, it's like this, we going to keep going each year,' and stuff like that. These opportunities, they don't come around a lot. So when you got a team [that makes it in], you got to take advantage of it."
After an 8-3 start to the season, the Dolphins were momentarily knocked out of the postseason picture by a five-game losing streak. After the teams split their regular-season series, they will travel up to Buffalo to play the No. 2 seat Bills in the wild-card round. This will effectively serve as a rematch.
After a brief conversation with team owner Stephen Ross following the game, McDaniel stated he hasn't yet dealt with his feelings of appreciation following the victory.
"I'm not one to feel entitled to anything," he said. "My walks of life have led me to have an infinite memory any time someone takes a chance on me–I'm very loyal to that. I know how many other teams were interviewing me–the answer is zero. It feels good that that didn't matter, that this is the right fit for everything we're trying to do here. I'll forever be loyal to that.
"I'll be excited tomorrow, um, to come to work and begin the game-planning process again, because I was not ready for that to be discontinued for the season. I think a lot of guys–it meant a lot to them, this team. And they didn't want to see it go and they knew what the stakes were, which is why I'm that much more proud of them."
The future of quarterback Tua Tagovailoa is still up in the air, which will undoubtedly be this week's dominant storyline. McDaniel emphasized during the game that he does not have a set comeback date from the concussion protocol and has been encouraged to take things daily by medical professionals.
After the game, Tagovailoa was "all smiles," according to McDaniel, who also gave him credit for helping the Dolphins advance to the playoffs.
Dolphins' seventh-round pick in 2022 and Sunday's starting quarterback, Skylar Thompson, completed 20 of 31 passes for 152 yards. Teddy Bridgewater, a seasoned veteran, played despite dislocating the pinkie finger on his throwing hand, but it is still unclear who would start against the Bills if Tagovailoa is out.
For more stories like this, Florida Insider is your source for all things Florida. From business to nature, to sports and more, we have it all. Easy to read content at the palm of your hands and covering stories that matter.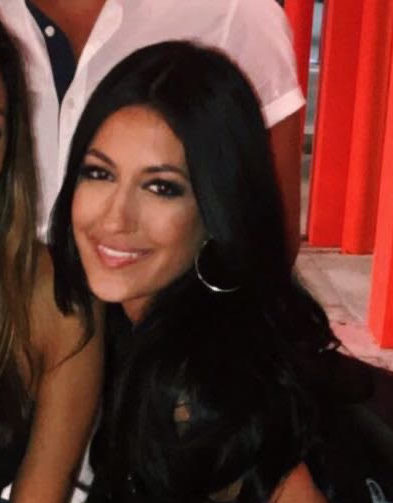 Born and raised in South Florida, Krystal is a recent graduate from the University of Miami with professional writing experience at the collegiate and national news outlet levels. She's a foodie who loves all things travel, the beach, & visiting new places throughout Florida.