Courtesy: Shutterstock – photo By Viktoriyani
21-year-old endurance racer, Chris Nikic of Maitland, Fla., became the first person with Down Syndrome to complete a full-length IRONMAN triathlon at the Panama City race on Saturday, November 7.
The IRONMAN race has long been considered the Mt. Everest of all endurance races and athletic feats. Only a handful of elite athletes in the world have completed the triathlon, and up until Saturday, not one man or woman with Down Syndrome had ever completed the feat.
Chris Nikic completed the grueling triathlon consisting of a 2.4-mile swim, 112-mile bike ride, and a 26.2-mile run (marathon) with a sub-17-hour time of 16:46:09.
Talk about heart and never letting anything get between you and your goals.
The Florida native is now more than just an IRONMAN, as they call the competitors, but also a Guinness Book of World Records holder.
Chris had to complete the full race in less than 17 hours and beat that benchmark with roughly 14 minutes to spare.
In 2018, Chris signed up for a new triathlon program through the Special Olympics, and after completing a 1-kilometer swimming training session, athletes were allowed to sign their names on a wall. Chris' message? "Chris world champ."
Eventually, small daily victories in the sport transpired into talk of becoming an IRONMAN.
"I realized, 'Why not? Why can't he do an Ironman?'" said Chris' father, Nik Nikic. "So I gave him a piece of paper … and I said, 'Why don't you write down your dreams? Tell me what you want out of your life.'"
Chris responded to that question by writing, becoming a homeowner, buying a car, marrying a pretty blonde like his mom, and completing an IRONMAN.
You can't write this stuff up.
"To Chris, this race was more than just a finish line and celebration of victory," Nik said in a press release. "IRONMAN has served as his platform to become one step closer to his goal of living a life of inclusion, normalcy, and leadership. It's about being an example to other kids and families that face similar barriers, proving no dream or goal is too high."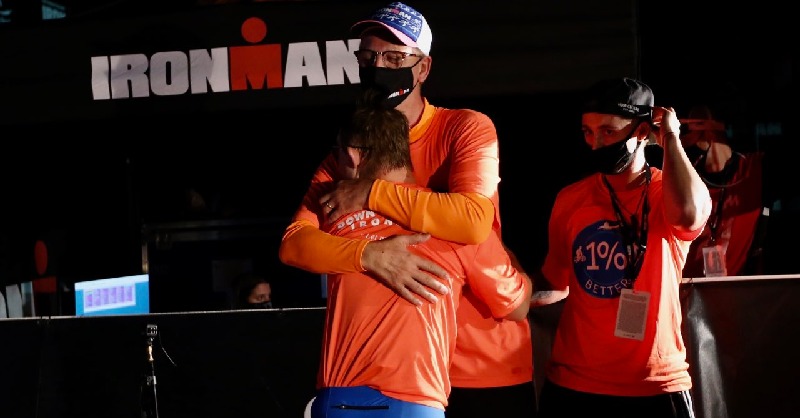 After undergoing countless surgeries throughout his life, from repairing holes in his heart at 5 months old to ear canal reconstruction surgeries that sidelined him for 2 years, Chris knew enough was enough.
"The doctors and experts said I couldn't do anything," he said. "So I said, 'Doctor! Experts! You need to stop doing this to me. You're wrong!'"
The IRONMAN race on Saturday was his second time making history after completing a half-IRONMAN in May earlier this year. Because COVID-19 canceled that race earlier in the year, Chris and his coach created their own race and completed it by themselves.
The Special Olympics partnered Chris with longtime IRONMAN veteran Dan Grieb, who helped and coached him along the way. The two completed the race together, side-by-side.
"If Chris can do an IRONMAN, he can do anything," his father said.
For more stories like this, Florida Insider is your source for all things Florida. From business to nature, to sports and more, we have it all. Easy to read content at the palm of your hands and covering stories that matter.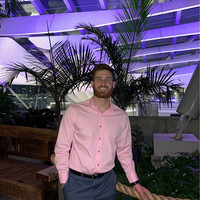 William is a South Florida native with professional experience writing at the collegiate and national news outlet level. He loves fishing, playing soccer and watching sports in his spare time and is a fan of all South Florida teams.