Fort Lauderdale, Florida, USA – June 30, 2020: Broward County Public Schools Department at Fort Lauderdale, Florida. Broward parents' simple demand: return to full-time school. Courtesy: Shutterstock – Photo By YES Market Media
With cases of COVID-19 on the rise in Florida, Broward County officials have received more than 5,000 requests from educators across the county asking for special accommodations to work from home.
Since the second week of October, Broward County has resumed in-person learning for many students and most teachers. Still, the idea of returning to the classroom doesn't seem to be a popular idea for every teacher, especially those with underlying conditions.
"I turn 64 next month, so the age is a factor. I'm also a cancer survivor. In addition, my wife and her son are both immunocompromised," said David Fishkind, a teacher at Everglades High School whose requests for working from home privileges were denied.
"Oh, it's frustrating, the whole thing is frustrating," said Jim Gard, who teaches math at Marjory Stoneman Douglas High School as reported by NBC 6 Miami.
As of November 5, more than 5,000 teachers from the school district have applied for work from home privileges during the pandemic. Until now, only 842 educators have been granted the elusive WFH status.
Logically, the district is giving priority to teachers who have serious health conditions and lower priority to those who have family members with pre-existing conditions. But many of the teachers who are back in school are only there because their requests were denied.
"I have applied for accommodations, and actually, I received my denial letter yesterday," said Miramar High School teacher, Dr. Katrina Harley, whose daughter has multiple sclerosis.
Dr. Harley is considering retiring because of her situation and slim picking of options. She is a single mother of three and is faced with quitting or taking a leave of absence with no pay. "I'm very sad, I'm very disappointed and I'm lost, I'm lost in what to do," she said.
Only 20% of the total enrolled populace of students attending school in Broward are back in the classrooms. Superintendent Robert Runcie stated that the district needs the majority of its 15,000 teachers back in-person to make things work because of scheduling issues.
Runcie told local news, "We obviously can't open our schools if we don't have teachers for our students, and so that's been a challenge. We have a process in place that prioritizes and categorizes these things; unfortunately, regrettably, that's where we are."
Many teachers believe that the state's threats to cut funding to districts that did not reopen in-person learning are what is driving the rejection of the requests.
Are you interested in Florida education? For stories like this and much more: Florida Insider is dedicated to educating, entertaining, and informing its readers about everything Florida. Easy to read content at the palm of your hands and covering the stories that matter.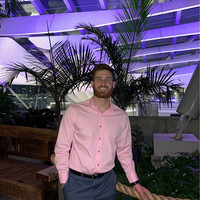 William is a South Florida native with professional experience writing at the collegiate and national news outlet level. He loves fishing, playing soccer and watching sports in his spare time and is a fan of all South Florida teams.