University of Miami Hurricanes – Courtesy: Shutterstock – Image by RyanTaylor
The Miami Hurricanes will face the start of their season in a little more than a week in Atlanta, and one major concern is starting to arise as they try to beat the top-ranked Alabama Crimson Tide led by D'Eriq King. King led a group of veteran players who decided to return, including offensive lineman Jarrid Williams, wide receiver Mike Harley, and defensive stars Jon Ford, Zach McCloud, and Amari Carter.
The last time these two teams met, George Teague presented one of the greatest defensive plays in national championship history for a Crimson Tide D that conquered Miami 34-13 in the 1993 Sugar Bowl.
This time around, Miami's offensive line doesn't seem quite as strong as it did a month ago.
Zion Nelson has been limited or missing practices for more than two weeks, while Jakai Clark still isn't ready to start. John Campbell Jr. could possibly remain sidelined for a while. On top of that, DJ Scaife Jr.'s status is in question after an offseason arrest was reported on Thursday.
Several months ago, the line looked as if it would be one of the biggest strengths on the roster for the No. 14 Hurricanes. Now, it's full of question marks, and we will break down what it all means based on a new episode of the Eye on the U podcast.
First, we begin by talking about the most recent developments in the Bryan Pata case and the surprising arrest of former cornerback Rashaun Jones, fifteen years after he allegedly murdered the defensive lineman. This could finally bring closure to the Pata family.
Halfway through the episode, there is an interruption from a phone call and Degnan leaves to reveal the news about safety Avantae Williams' return to the program. Just a little over a month after he was arrested, Williams is supposed to return to Miami after charges were dropped. This was a very challenging situation for coach Manny Diaz to handle, but now Williams will join a loaded group in the secondary.
In addition to this news, Miami has released new uniforms to bridge multiple generations.
They described them this way: "Merging old school tradition with new school threads. Whether you're an OG Canes fan or just steppin' onto campus, there is always a sense of pride representing the orange & green."
We are only eight days away from the Hurricanes' opener against No.1 Alabama, so continue to follow along as we get ready to update you throughout another Miami season.
The game is set for 3:30 p.m. ET on ABC on Sept. 4.
Are you interested in Florida sports? For stories like this and much more: Florida Insider is dedicated to educating, entertaining and informing its readers about everything Florida. Easy to read content at the palm of your hands and covering the stories that matter.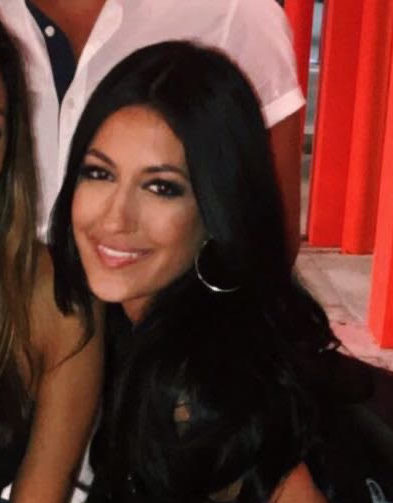 Born and raised in South Florida, Krystal is a recent graduate from the University of Miami with professional writing experience at the collegiate and national news outlet levels. She's a foodie who loves all things travel, the beach, & visiting new places throughout Florida.