Courtesy: Shutterstock — By sattahipbeach
The ownership group of the Boca Raton Resort & Club disclosed its plans to donate the Boca Country Club to the city on Wednesday, Oct. 7., in an unprecedented move.
The 130-acre private, members-only club, is slated to become a course open to the public on Oct. 1, 2021.
Boca Raton Resort & Club owners, MSD Partners and Northview Hotel Group, acquired the country club in June 2019 as part of their purchase.
Included in the donation is the tennis facility, clubhouse, and— the golf course.
The 18-hole, 6,714-yard championship course was established in 1985 and later renovated in 2018.
"This incredible opportunity will enable us to deliver world-class recreation to more residents, including championship golf on a beautiful course," said Scott Singer, mayor of Boca Raton. "We are grateful for the extraordinary generosity of community-minded corporate partners like Northview Hotel Group and MSD Partners. This donation will allow us to expand our outstanding array of year-round leisure activities and will improve the future of recreation in Boca Raton."
The donation is especially timely given the current sale process for the city's municipal course. Although under contract, the course is still operating.
With the sudden donation, plans to revamp the Ocean Breeze course at Boca Teeca might not be necessary.
Despite being a donation, an approval by the city council is required. The vote is expected to happen on Oct. 14., later this month.
In the meantime, the club will remain private and continue current operations until the donation goes through next year before they can start booking tee times.
For more information on the Boca Raton Country Club, click here.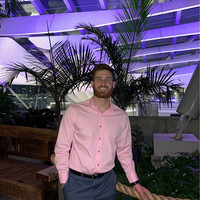 William is a South Florida native with professional experience writing at the collegiate and national news outlet level. He loves fishing, playing soccer and watching sports in his spare time and is a fan of all South Florida teams.