Chihuly Art in Pond at Fairchild Botanical Gardens in Miami, FL – Courtesy: Shutterstock – Image by Nava Fedaeff
Mangoes at Edison & Ford Winter Estates – Fort Myers
When Thomas Edison's friend, Henry Ford, built a home next to his on the Caloosahatchee River in Fort Myers, the automotive tycoon named the estate "The Mangoes" after the trees that grew in bunches in his yard.
Today, 18 varieties of the beloved fruit thrive throughout the Edison & Ford Winter Estates. The area is known for the gardens Edison planted when he first constructed the home in 1885. Mango season runs from May through September and the estates sell harvested fruit at its Garden Shoppe.
Orchids and bromeliads at Marie Selby Botanical Gardens – Sarasota
Orchids are the star of the show at Selby's greenhouses, Tropical Conservatory, and grounds, but its bromeliads are just as crucial to the research and appearance of the waterfront gardens. Approximately 4,800 orchids and 4,100 bromeliads live there.
The orchids are rotated throughout the year to highlight those in bloom. The garden's annual fall Orchid Show runs from early October through mid-December and has a new theme every year. Different varieties of colorfully leafed bromeliads flourish May through March.
Water Lilies at McKee Botanical Garden – Vero Beach
Like palm trees and orchids, water lilies are known to thrive in South Florida gardens. However, McKee Botanical Garden boasts one of the Sunshine State's oldest and most extensive collections. Throughout its pond- and stream-riddled grounds, over 80 varieties bloom both day and night, especially in late spring and summer.
In fact, the garden's Annual Waterlily Celebration celebrates the lily pads, which range from small plate to super-platter sizes.
Avocados at Fairchild Botanic Garden – Miami
Also known for its mangoes, which inspire an annual festival in July, Fairchild's history comes from the avocado as well. The Fairchild Farm & Tropical Fruit Collection was housed on the garden's 20-acre donation from a nearby avocado farmer in 2003. Visitors with reservations are welcome on the fifteen acres of the site that are dedicated to a model avocado production grove with roughly 150 kinds. The garden sells its product on the weekends and the peak season is from July through September.
Camellias at Eden Gardens State Park – Santa Rosa Beach
The 163-acre garden in Florida's Panhandle gets refreshed every winter with the camellia bush's exquisite blossoms, and the park grows nearly 340 of the plants in 150 varieties. Blooms begin in early November, and in February, the park hosts a lovely Camellia Festival. Peak season starts in January and ends in March.
Jackfruit at Fruit & Spice Park – Homestead
Homestead is well known for its farming, especially its production of tropical fruits. The giant, watermelon-sized jackfruit is one of the most well-known fruits you can view at this county park. The park has a large population of jackfruit trees. Its season lasts all throughout the summer at the Fruit & Spice Park.
Roses at Washington Oaks Gardens State Park – Palm Coast
The state park not only offers a rose garden but also promises an average of 150 blooming plants that add a lovely scent to the sea air. Ten concentric rings contain beds, each with a special variety of roses that range in color from ivory to deep red. The roses continue to bloom through the winter until they are pruned in February, with the peak bloom occurring in early May. In the early morning and late afternoon, they are at their freshest and most fragrant.
Victoria Water Lilies at Naples Botanical Garden – Naples
In its Kapnick Brazilian Garden and Water Garden, you can discover over 500 specimens of water lilies, but the Victoria platter lilies are the most significant. Their enormous, crimp-edged leaves can grow up to 10 feet in diameter, and their oversized blossoms range from white to pink. Although the flowers bloom year-round, they are more abundant in the summer months and at night.
Bananas and Citrus Fruit at Harry P. Leu Gardens – Orlando
Orange and lime trees can be found decorating the picturesque grounds of this 50-acre lakeside home, which is not surprising considering that Central Florida is known for its citrus production. However, bananas offer a surprise from the tropics. It sounds like the ingredients for a delicious fruit salad, but the two fruits are seasonal. Citrus is a crop grown in the winter, while bananas, like the majority of tropical fruit, are at their peak from June to September.
Azaleas at Cummer Museum of Art & Gardens – Jacksonville
Azaleas are in bloom during the spring. Numerous pink and red types are abundant in the formal gardens of the art museum on the St. Johns River, which also feature fountains, arbors, reflection pools, and sculptures. The blooms are as fleeting as they are lovely, only lasting a week or two.
Like what you see? Click here for more stories about everything Florida. Florida Insider is dedicated to educating, entertaining, and informing its readers about everything in Florida. Easy to read content at the palm of your hands and covering the stories that matter.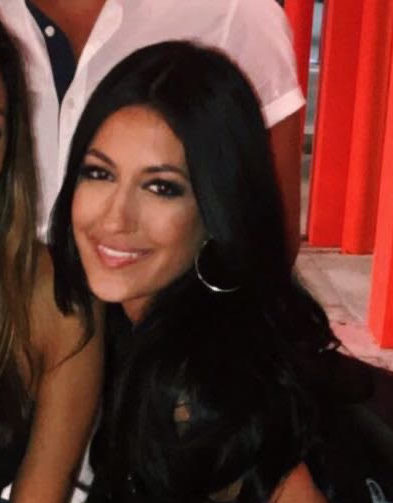 Born and raised in South Florida, Krystal is a recent graduate from the University of Miami with professional writing experience at the collegiate and national news outlet levels. She's a foodie who loves all things travel, the beach, & visiting new places throughout Florida.