Lion Country Safari, Loxahatchee, FL – Courtesy: Shutterstock – Image by mariakray
Providing a one-on-one experience with exotic animals since 1967, and rumored to be the first-ever cage-less zoo in the U.S., Lion Country Safari has officially been named the fifth best safari park in the nation in USA Today's "10 Best" Readers' Choice 2022 poll.
The ranking was announced on Friday.
A large panel of travel and zoo experts in addition to several 10 Best editors came up with the top 20 list. The final 10 were then chosen by popular vote.
According to Lion Country Safari's public relations and social media manager, Haley McCann-Gonzalez, this is a major step up for the park as it placed eighth in the poll last year.
Number one on the poll was secured by the Lee G. Simmons Wildlife Safari park in Ashland, Nebraska.
Here's the rest of the top 5 lineup:
Lee G. Simmons Wildlife Safari in Ashland, Neb.
The Wilds in Cumberland, Ohio
Colorado Wolf and Wildlife Center in Divide, Colo.
Bearizona Wildlife Park in Williams, Ariz.
Lion Country Safari in Loxahatchee, Fl.
When it first opened over 50 years ago, Lion Country Safari was a pioneer in the zoo world, bringing a new concept to zoology and tourism. It gave families the opportunity to go on an African safari for a fraction of the expense and time.
From its humble beginnings, the park now offers views of over 1,000 wild animal species from six continents, including giraffes, lions, ostriches, zebras, wildebeest, rhinoceroses, chimpanzees, greater kudus, impalas, Asian water buffalo, and white-handed gibbons, on close to 600 acres.
Roaming freely, Lion Country Safari's zebra population is the largest in the U.S.
Although it's not number one in the nation, the park's giraffe herd is recognized as one of the largest.
The park is known worldwide, even at the North Pole. On his annual trip around the world in December, Santa Claus makes a stop at Lion Country Safari to distribute gifts to the chimps, an annual event that guests can participate in.
The park engages in various conservation activities and approximately 35 breeding programs (called species survival plans) for threatened species such as the rhinoceros, zebra, oryx, and siamang, in addition to providing guests with an up-close look at these creatures in a natural setting.
As wild populations fall and face extinction, these projects help to assure the survival of a healthy, sustainable population of threatened species in human care, allowing facilities like Lion Country Safari to operate as lifeboats or figurative arks. The park's caring employees have been there for hundreds of births from wildebeests to wild donkeys.

Like what you see? Click here for more stories about everything Florida. Florida Insider is dedicated to educating, entertaining, and informing its readers about everything in Florida. Easy to read content at the palm of your hands and covering the stories that matter.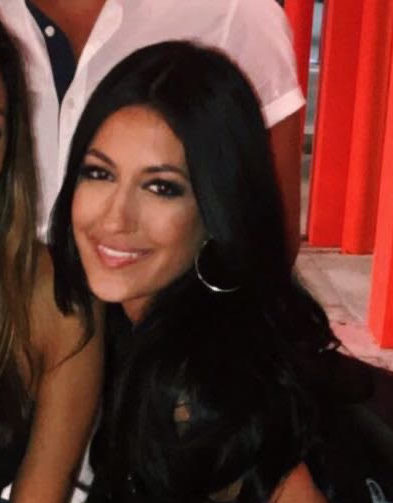 Born and raised in South Florida, Krystal is a recent graduate from the University of Miami with professional writing experience at the collegiate and national news outlet levels. She's a foodie who loves all things travel, the beach, & visiting new places throughout Florida.