Rendering of new Jungle Island resort and hotel – Courtesy: EoA Group
One of Florida's largest eco-adventure attractions is about to go from 0-100 over the course of the next few years thanks to a slate of resort and attraction additions on the roughly 18.5-acre plot overlooking Biscayne Bay.
Jungle Island, as it is known now, has quite the history. Having opened on December 20, 1936, in Pinecrest, Fla., as Parrot Jungle, the animal park has seen its fair share of alterations in its almost 85-year history.
And now the famed Miami-Dade park will see its biggest change yet—the addition of a full-fledged contemporary resort with hotel.
"When you walk through the gates, you will be immersed in a beautiful botanical garden filled with plenty of macaws and lots of adventure," President and Managing Director of Jungle Island Curtis Crider said.
The expansion of the park will include a 300-room, 12-story hotel, an eco-adventure park, and some plans have even hinted at a bungee experience and lazy river—a complete 180 from the park's original roots of being a private zoo.
Jungle Island's prime waterfront location overlooking the bay and Miami's skyline will undoubtedly provide tourists with some of the best views in the city.
On Jan 28., city of Miami commissioners unanimously voted to approve the request for zoning changes but awaits a second vote in the coming weeks. If the commissioners follow through with what city voters said "yes" to roughly two years ago, the changes will be carried out and will add one more major change—no big animal exhibits.
Most of the park's large animals, such as Orangutans, ligers, and tigers, have been relocated to nature reserves and sanctuaries all over the country, finding new permanent habitats.
"My final ask was that they discontinue and they relocate the display of their large mammals, and they agreed," said Miami Commissioner Ken Russell.
On the other hand, park staples such as macaws, parrots, exotic birds, and other small animals will retain Jungle Island as their home. Still, the focus will likely be shifted from the birds and animals to the all-new resort.
Crider added that the development team is on board with the constantly changing state of the city and that creating jobs will be a "key component and help elevate Miami" moving forward.
While no official completion dates have been announced, pending the approval of all necessary votes and construction targets, Phase 1 of the new Jungle Island is scheduled to open in late 2022 and the hotel should be done by 2025, according to WPLG 10.
Are you interested in Florida real estate? For stories like this and much more: Florida Insider is dedicated to educating, entertaining, and informing its readers about everything Florida. Easy to read content at the palm of your hands and covering the stories that matter.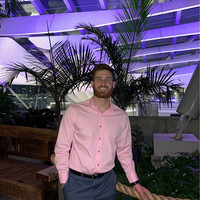 William is a South Florida native with professional experience writing at the collegiate and national news outlet level. He loves fishing, playing soccer and watching sports in his spare time and is a fan of all South Florida teams.