Florida License Plates — Courtesy: Shutterstock — Image by: Lutsenko_Oleksandr
Chapter 5437, enacted by the Florida legislature in 1905, mandates that all vehicles that aren't powered by muscle power must be registered with the Secretary of State. The same year, all residents who owned vehicles had to pay a $2 registration fee to the 19th governor, Napoleon Bonaparte Broward. Then, the owner had to supply his own license plate.
The first license plates, many being home made of wood, metal, and leather, were issued in 1906. In 1905, the Sunshine State had 132 registered vehicles, and by 1909, that number had increased to 1,295. Plates were then purchased at the local hardware store and had no uniform size. This was because a plate's size was determined by the number of digits on it.
In 1915, it became illegal for anyone under the influence of alcohol or drugs to maneuver a vehicle while intoxicated.
The first license plate was not registered to the governor in 1905 because he did not own a car.
To stop theft, titles were created in 1923, and shortly after in 1927, legislation established the Office of Motor Vehicles. The governor named a commissioner and officers were then tasked with inspecting automobiles for improper license plates.
In 1935, the Florida Chamber of Commerce began to sell license plates specific to the State of Florida. The plates had a picture of a grapefruit in the corner, however, it did not last long as it looked more like a bomb. These officially became known as the "bomb tags."
Identifying county plates started in 1938, when counties were first assigned numbers based on the 1935 census. Then, in 1940, the legislature developed the State Department of Public Safety which consisted of the Division of State Motor Vehicle Driver Licenses and the Florida Highway Patrol (FHP).
Once again, the Florida Chamber of Commerce had influence and the first "Sunshine State" license plates were issued in 1949. An "Amateur Radio" license plate was also given by the Federal Communications Commission.
A "Disabled Veteran" plate was given to any Floridian veteran with a complete service-connected disability in 1951.
In 1955, Governor LeRoy Collins commissioned Mrs. Ina S. Thompson. She was the first woman to administer the Motor Vehicle Commission and served in her position until 1961.
The Uniform Size Act was passed in 1956 and plates were all required to be six by twelve inches. Fees were based on horsepower and ran from $3 for engines less than 10 horsepower to $50.
For cars 35 years and older, a "Horseless Carriage" license plate was issued in 1957. Only if they were traveling to a historical car exhibition were such drivers permitted on the highways.
The Motor Vehicle Commission changed its name to the Department of Motor Vehicles in 1965. The governor appointed the director and inspectors, who had full police authority to enforce traffic laws on public highways. Today, the department consists of five different divisions: Driver Licenses, Motor Vehicles, Administrative, Florida Highway Patrol, and Information and Systems Administration.
The start of personalized license plates began in 1972 for an additional $12 fee. The license plates from 1975 had "stickers" or renewal decals on them. In 1993, the word "lease" was eliminated due to safety concerns.
New license plates are issued every single year. First, the Florida Legislature is required to establish any new specialty license plates, and after it is approved, the organization involved must follow specific requirements. The annual user fees are distributed and used accordingly. As of Oct. 1, there are 1,968,192 specialty plates registered in the Sunshine State.
Currently, Robert Kynoch is the director of Motorist Services of Florida Department of Highway Safety and Motor Vehicles.

Like what you see? Click here for more stories about everything Florida. Florida Insider is dedicated to educating, entertaining, and informing its readers about everything in Florida. Easy to read content at the palm of your hands and covering the stories that matter.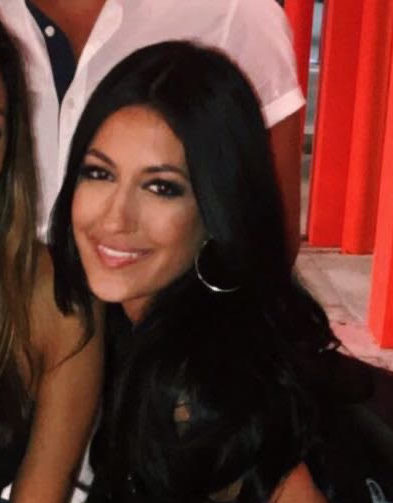 Born and raised in South Florida, Krystal is a recent graduate from the University of Miami with professional writing experience at the collegiate and national news outlet levels. She's a foodie who loves all things travel, the beach, & visiting new places throughout Florida.