Tom Brady — Courtesy: Shutterstock — Steve Jacobson
The "GOAT" and a non-profit organization dedicated to helping those with intellectual and developmental disabilities are offering a way for Florida drivers to put the charity on full display.
In 2021, Floridians learned they can order a new specialty license plate that features the six-time Super Bowl champion and Tampa Bay Buccaneers quarterback himself. Drivers are able to purchase a pre-sale voucher for just $35, but now, the Best Buddies non-profit and Brady will give away 2,500 vouchers for free. Those interested can visit bestbuddies.org/tbplate.
It is important to note that those who apply and are one of the 2,500 recipients will still need to pay for normal registration fees to the state of Florida.
The Best Buddies license plate is relying on Florida drivers to register for the new plate first before it can be manufactured.
"Before the new Best Buddies specialty license plate is manufactured, 3,000 vouchers must be completed within two years of the initial offering date," according to the voucher terms and conditions as specified by Best Buddies.
"Best Buddies is the world's largest organization dedicated to ending the social, physical and economic isolation of the 200 million people with intellectual and developmental disabilities," according to the Best Buddies website.
The non-profit organization went on to say that Tom Brady has served as a key part and global ambassador for them for close to 20 years.
"With his recent move to Florida, we are incredibly excited to team up with long-time Global Ambassador Tom Brady for the new Best Buddies specialty license plate," Best Buddies founder Anthony K. Shriver said in a statement. "Since 2003, Tom has proven himself to be a committed advocate for individuals with disabilities, and we're grateful that his commitment to our mission-driven initiatives will continue to create friendships, jobs, leadership development training, and inclusive living opportunities for people with special abilities here in the sunshine state."
"Best Buddies is a fantastic organization with a great message to spread, and I am so proud to support their work," Tom Brady said in a statement.
The license plate is one of several that were approved after Florida governor Ron DeSantis signed the legislation. Other Florida tags include plates for the U.S. Navy Blue Angels and Walt Disney World.
You can see a picture of the license plate here on the order form.
Stories that matter are our priority. At Florida Insider, we make sure that the information we provide our readers is accurate, easy-to-read, and informative. Whether you are interested in business, education, government, history, sports, real estate, nature or travel: we have something for everyone. Follow along for the best stories in the Sunshine State.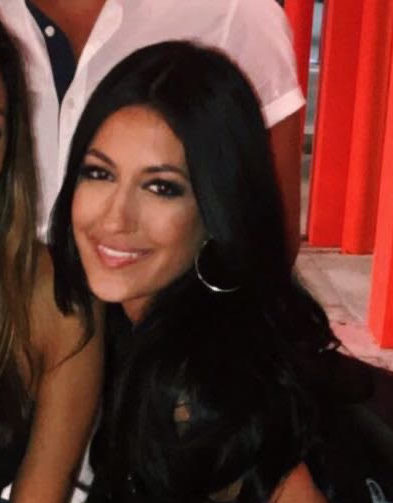 Born and raised in South Florida, Krystal is a recent graduate from the University of Miami with professional writing experience at the collegiate and national news outlet levels. She's a foodie who loves all things travel, the beach, & visiting new places throughout Florida.