'Vote Here' sign placed on the walkway to a neighborhood polling place, as seen on election day in Fort Lauderdale, Florida, USA. Photo: Jillian Cain Photography/Shutterstock.com
The 2020 presidential election saw record numbers at the polls, thanks to the largest mail-in voting turnout in election history.
Looking back on the historic voter turnout by a largely Democrat demographic, Republicans from the Florida state government are seeking to change election laws to make it more difficult to qualify for absentee ballot voting in the state.
The looming set of changes to the current election laws would affect millions of Florida residents and would force mail-in votes to be reserved for a very small portion of the qualified population. Included in the changes would also be the termination of drop boxes at election sites and early voting centers, a method that was exploited heavily during the pandemic because of the fear of voting in crowds at polling centers.
"This is a flat-out ban that will prevent everyone from dropping off their vote-by-mail ballot to their Supervisor of Elections and amounts to massive voter suppression," said Broward Supervisor of Elections Joe Scott.
The proposed bill would significantly affect the voter turnout at the polls and potentially will turn away many voters in the future from casting a vote in the first place.
While Republicans are proposing the set of changes, it appears that there are a number of supervisors of election on both sides that strongly oppose the bill.
"This bill appears to be setting us up for another 2012 when we had long lines, chaos, and confusion," Mark Earley, the Leon County supervisor of elections, told state senators at a legislative hearing.
Trish Neely, secretary of the League of Women Voters of Florida, said that key alterations to the existing law would "suppress the vote."
SB 90 was approved on a 4-2 vote with overwhelming Republican support by the Government Oversight and Accountability Committee on Wednesday, March 10.
Despite ruling to pass the legislation, some Republicans felt that last year's election went smooth and were conducted with "very high credibility."
State Sen. Dennis Baxley, R-Ocala, chairman of the Ethics and Elections Committee and sponsor of the bill, said his changes would make future elections even more secure even though the state committee could not identify any problems in last year's vote by mail process.
Key changes the bill highlights include:
Automatic absentee ballots for the upcoming state elections in 2022 will not be renewed for roughly 6 million Florida residents. The current system allows for automatic mail-in ballots to be sent out for two general elections, but under the new laws, they must be renewed every general election.
Mail ballots will be restricted to immediate family members only. Meaning, to turn in a mail-in ballot for someone incapable of doing so themselves, they must prove that they are directly related to the voter sending in the ballot. (The current law allows for the mail ballot user to designate or schedule a pickup up for their ballot vs. having a family member doing it for them under the new law.)
Termination of drop boxes.
Party affiliation on the outside of mail ballots would be protected and, therefore, secret to only the voter. Partisan information would be protected and not revealed on the outside of ballots in an effort to avoid throwing out a ballot.
A large portion of the backlash on the bill is in regards to the drop boxes, with many county election supervisors advocating for their usefulness in the case of 9-5 workers who otherwise cannot vote during work hours. Others cited families with disabilities and elderly residents.
State Sen. Joe Gruters, R-Sarasota, chairman of the Florida Republican Party and a member of the governmental oversight committee, backed the legislation stating it is designed to make it "as easy as possible to vote and as hard as possible to cheat."
"This is not going to restrict. This is not going to disenfranchise. It's not going to confuse," Gruters added.
According to election data from the 2020 presidential election, of the 6 million people who requested and received an absentee ballot, 4.9 million were used. 44 percent of the vote cast in the Sunshine State was via mail-in ballot last year.
If the alterations become law, it wouldn't go into effect until the 2022 elections, when key Republican seats such as U.S. Sen. Marco Rubio and Gov. Ron DeSantis are up for re-election.
Are you interested in Florida's government? For stories like this and much more: Florida Insider is dedicated to educating, entertaining, and informing its readers about everything Florida. Easy to read content at the palm of your hands and covering the stories that matter.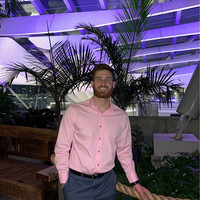 William is a South Florida native with professional experience writing at the collegiate and national news outlet level. He loves fishing, playing soccer and watching sports in his spare time and is a fan of all South Florida teams.