Governor-elect Ron DeSantis speaking with attendees at the 2018 Student Action Summit hosted by Turning Point USA at the Palm Beach County Convention Center in West Palm Beach, Florida, USA. Photo and Caption: Gage Skidmore | Flickr
Florida Gov. Ron DeSantis has yet again exercised his executive powers by putting an end to all local COVID-19 emergency orders across the state.
The news comes after the governor signed, SB 2006: Emergency Management, into law via an executive order early Monday morning at a St. Petersberg restaurant in Pinellas County.
The bill will take effect on July 1, and an executive order suspending all local government COVID-19 related emergency orders pursuant to the bill will bridge a gap from now until the bill's effective date.
"To bridge the gap between then and now, I'm going to suspend under my executive power the local emergency orders as it relates to COVID," DeSantis said during the bill signing. "I think that's the evidence-based thing to do. I think folks that are saying they need to be policing people at this point, if you're saying that, then you're really saying you don't believe in the vaccines."
For the time being, the executive order will bar local governments from placing COVID-19 specific restrictions on their people and will allow private businesses such as theme parks and grocery stores to continue enforcing restrictions such as mask mandates if they please. The governor stressed the executive order will not impede or hurt private businesses who choose to continue managing their business with restrictions and only applies to local municipalities.
DeSantis cited the vaccine's efficacy rate throughout the state and the number of subsequently vaccinated adults and elders so far.
Additionally, SB 2006 will certify neither the state or local government can close businesses nor keep kids out of school "unless they satisfy demanding or continuous justification," per WFLA.
The governor also slammed states that continue to impose strict COVID-19 restrictions despite endorsing further inoculations across Florida. He also believes Florida will lead the pack towards the path to normalcy.
Just last week the governor extended the state of emergency in Florida for an additional 60 days. It is likely the state of emergency will expire along with the effective proceeding for SB 2006.
*This is a developing story*
Stories that matter are our priority. At Florida Insider, we make sure that the information we provide our readers is accurate, easy-to-read, and informative. Whether you are interested in business, education, government, history, sports, real estate, nature or travel: we have something for everyone. Follow along for the best stories in the Sunshine State.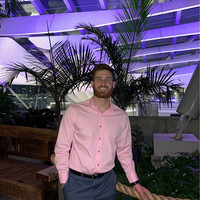 William is a South Florida native with professional experience writing at the collegiate and national news outlet level. He loves fishing, playing soccer and watching sports in his spare time and is a fan of all South Florida teams.