Mask Mandate Protest — Courtesy: Shutterstock — Steve Sanchez Photos
On Monday, a federal judge from Florida struck down the Biden administration's mandate that masks be worn aboard buses, trains, planes, and other public transportation, leading to an immediate change in policy for air travelers and rail customers.
U.S. District Judge Kathryn Kimball Mizelle for the Middle District of Florida ruled the policy as 'unlawful' and stated that the Centers for Disease Control and Prevention (CDC) had surpassed its legal authority by setting the mandate in February of 2021.
According to Mizelle's ruling from Tampa, Florida, the mask mandate "violates the procedures required for agency rulemaking."
The CDC had previously renewed the travel mask mandate many times, most recently extending it through May 3.
Because of Monday's ruling, a Biden administration official said, "TSA will not enforce its Security Directives and Emergency Amendment requiring mask use on public transportation and transportation hubs now."
Airlines for America, a trade association that represents major North American airlines, seemed to support the ruling, but could not speak for its individual members.
Several airlines, including American, United, Delta, and Alaska, issued statements saying masks are now optional for travelers.
Amtrak also added that masks would no longer be required on trains.
The plaintiffs in the lawsuit are the Health Freedom Defense Fund, a nonprofit group from Wyoming that has challenged mask mandates and the COVID-19 vaccine in other parts of the U.S., and two women, Sarah Pope and Ana Carolina Daza.
The suit alleged that the Centers for Disease Control and Prevention's (CDC) mandate was "arbitrary and capricious," since it gave exemptions to specific groups–such as children under two years old–but not others.
Daza stated that her anxiety should be able to qualify as a medical exemption to the CDC's ruling, while Pope said the "constricted breathing from wearing a mask increased her panic attacks."
"The court agreed that the CDC overstepped its statutory authority when it ordered every person who enters a travel conveyance or travel hub to wear a mask," said Brant Hadaway, the attorney who introduced the lawsuit.
Lawyers from the Biden administration argued that Congress provided adequate authority to take reasonable public health measures to prevent the spread of coronavirus. They said the mask mandate was a "conventional sanitation measure within the CDC's authority."
"This is obviously a disappointing decision. The CDC continues recommending wearing a mask on public transit," White House press secretary Jen Psaki said during a briefing Monday.
"Right now the Department of Homeland Security, who would be implementing, and the CDC are reviewing the decision and of course, the Department of Justice would make any determinations about litigation," she added.
The Department of Justice declined to comment on its plans.
Just hours after Mizelle's ruling, there was far from any accord forming among local public transportation agencies across the U.S.
New Jersey Transit said masks will still be required for those boarding its trains, while New York's Metropolitan Transportation Authority said it would continue to follow CDC guidelines and recommendations as it thoroughly reviews the new decision.
Los Angeles' Metro, Northern California's Bay Area Rapid Transit (BART), and Massachusetts Bay Transportation Authority (MBTA) all also told riders to continue wearing their masks.
However, Washington, D.C., made mask recommendations "optional, effective immediately" aboard buses and trains as did the Southeastern Pennsylvania Transportation Authority (SEPTA).
Mizelle, who once clerked for Supreme Court Justice Clarence Thomas, was appointed to the Middle District of Florida bench in 2020 by previous president Donald Trump.
Are you interested in Florida's government? For stories like this and much more: Florida Insider is dedicated to educating, entertaining, and informing its readers about everything Florida. Easy to read content at the palm of your hands and covering the stories that matter.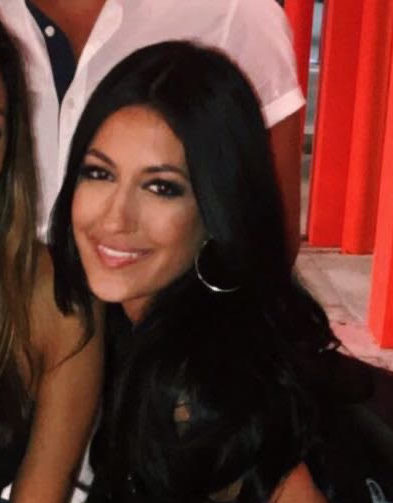 Born and raised in South Florida, Krystal is a recent graduate from the University of Miami with professional writing experience at the collegiate and national news outlet levels. She's a foodie who loves all things travel, the beach, & visiting new places throughout Florida.