View of a Wawa coffee – Courtesy: Shutterstock – Image by EQRoy
The Sunshine State will once again host a month-long "Cheers to Classrooms" celebration from August 1 through August 31 thanks to Wawa, Inc. "Cheers to Classrooms" will honor the educators, mentors, and role models that comprise our community's school staff and administration.
"As teachers and school administration return back to school following one of the most challenging years, Wawa is making a special effort to bring cheer to classrooms across our chain with free coffee, financial support and special visits as our small way of expressing gratitude to those championing for our children," said Chris Gheysens, President and CEO, Wawa. "It gives us great pride to celebrate our teachers and school administration who represent everyday heroes in our community."
The festivities will consist of:
Free Any Size Hot Coffee or Fountain Beverage for Teachers & School Administration
Any size hot coffee or fountain beverage is free for all teachers and school administration from August 1 through 31. To receive an offer, faculty only need to mention their employment at a school while registering.
$50,000 "Cheers to Classrooms" Chainwide Fund
Wawa has set aside a $50,000 chainwide matching fund to support schools all throughout its service region through a partnership with Donor's Choose, an online tool for teachers to make funding requests for school supplies/support. Schools that satisfy Wawa's funding criteria can submit a project at www.donorschoose.org, and starting on August 22 those schools may receive matching funds.
"Wawa is excited to bring back its 'Cheers to Classrooms' initiative to put a smile on the faces of teachers and administration that work so hard to do the same for children in our community," said Robert Yeatts, Senior Director of Store Operations, Wawa. "Our associates are also looking forward to visiting local schools throughout the month to welcome teachers back into the classroom and show our appreciation for everything they do!"
In September 2022, Wawa will introduce its "Cheers to Classrooms" program in its Mid-Atlantic operating region, which includes Pennsylvania, New Jersey, Delaware, Maryland, Virginia, and Washington, D.C.
Stories that matter are our priority. At Florida Insider, we make sure that the information we provide our readers is accurate, easy-to-read, and informative. Whether you are interested in business, education, government, history, sports, real estate, nature or travel: we have something for everyone. Follow along for the best stories in the Sunshine State.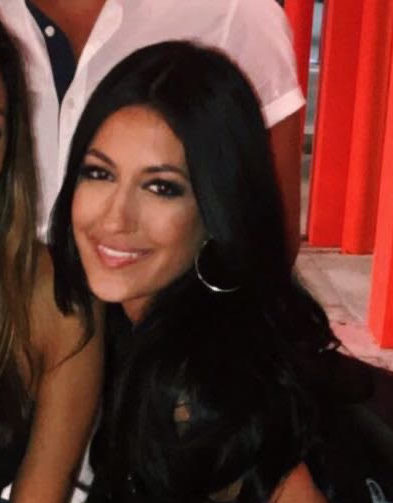 Born and raised in South Florida, Krystal is a recent graduate from the University of Miami with professional writing experience at the collegiate and national news outlet levels. She's a foodie who loves all things travel, the beach, & visiting new places throughout Florida.