NASA Rocket launch from Florida Space Coast – Courtesy: Shutterstock – Image by TimBurgess
Sold-out hotels. An increasing sense of excitement. The potential for hundreds of thousands of guests, staff members, and more.
These are just a few of the factors being taken into account for Artemis I, NASA's Space Launch System rocket's first moon-focused launch scheduled for August 29. Standing at 322 feet tall, it promises to be the biggest, most potent rocket to launch from Florida's Space Coast in years, and it will bring a degree of excitement to match.
In total, Space Coast officials anticipate that the rocket's first window, which includes opportunities to watch on August 29, September 2, and September 5 (Labor Day), would draw in at least 100,000 visitors. Currently, T-0 on August 29 is scheduled for 8:33 a.m. ET from Launch Complex 39B at the Florida-based Kennedy Space Center.
The rocket is a component of the NASA Artemis program, which seeks to send humans back to the moon this decade. That starts with the unmanned Artemis I project and its aim to send an Orion capsule on a four- to six-week journey to the moon and back. The same will be done with astronauts in Artemis II, and after that, Artemis III will send two men to the surface sometime after 2024.
Energy & Excitement
Spectators aren't the only visitors anticipated on the Space Coast. Numerous media representatives from all over the world have registered to cover the launch as well.
At least 700 media members have signed up so far, according to KSC's public affairs team, a number that eclipses usual launches and is more comparable to crowd sizes observed during the space shuttle program. According to Heather Scott, a spokesman for the Space Force's Space Launch Delta 45, the military branch will also assist in handling the media.
"The growing sense of energy and excitement that has been steadily building around Kennedy and among our workforce in the last year is tangible," said Mike Bolger, director of KSC's Exploration Ground Systems. "A sense of anticipation is growing daily as we close in on launching this amazing rocket and spacecraft."
From an employee's perspective, car passes for launch day that can be used to bring family and friends in personal vehicles are highly sought after.
Additionally, personnel who are not actively working on Artemis have been completing non-critical tasks for those who are, even going so far as to purchase their lunch to help free up time.
"The excitement across the center is palpable," KSC Director Janet Petro said. "You can see it in peoples' faces, you can hear it in their voices, and when we all stand together with our eyes to the sky on launch day, I don't think there will be a feeling in the world like it."
Artemis I Launch Windows
If SLS is unable to reach flight during the first window in late August into early September, teams will have several more opportunities through the end of 2022. However, if the launch window is delayed, SLS and Orion will need to be rolled back to the Vehicle Assembly Building for further work, which may require scheduling changes for the remaining launch windows in October, November, or December.
Like what you see? Click here for more stories about everything Florida. Florida Insider is dedicated to educating, entertaining, and informing its readers about everything in Florida. Easy to read content at the palm of your hands and covering the stories that matter.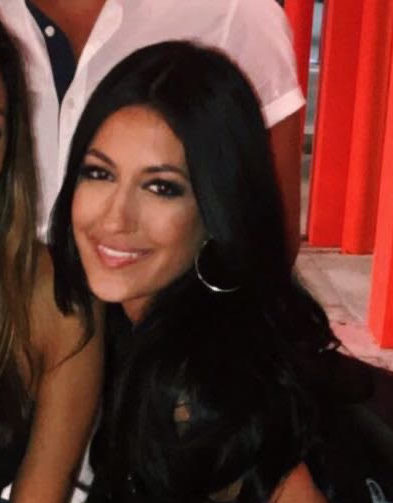 Born and raised in South Florida, Krystal is a recent graduate from the University of Miami with professional writing experience at the collegiate and national news outlet levels. She's a foodie who loves all things travel, the beach, & visiting new places throughout Florida.