Family enjoying beach in Miami, Florida – Courtesy: Shutterstock – Image by Irina Wilhauk
Summer may be coming to an end, but not here in Miami. The city is known to stay warm year-round, while fun never comes to a halt. Tripadvisor has updated its Family Vacation Guide and announced that Miami, Florida is one of the best cities in the U.S. to visit with your kids.
Now, we know what's going through your heads. Is Miami really the ideal vacation spot to bring children, none of which are old enough to experience Miami's nightlife and splurge on an $18 mojito?
Tripadvisor studied its ratings across 100 different U.S. cities and says yes.
The study analyzed the number of "family-friendly" hotels, the total number of "child-friendly" restaurants, and the number of attractions that were deemed "good for kids," then looked to see what Tripadvisor users rated highly. "We then used the data to create a weighted index to rank the cities, acknowledging that availability of a significant number of options is just as important as the total % that come out top-rate," said Tripadvisor. The results: Miami tied with Los Angeles as the fifth-best city in the U.S. for family vacations.
Here's what Tripadvisor had to say about the Magic City:
"Miami makes the perfect vacation spot for families, often before or after a trip to Orlando's theme parks."
Opposite of inland Orlando, Miami is home to a beautiful, 35-mile stretch of beach that includes the world-famous tourist hotspot, South Beach. The bustling city is within driving distance from the Florida Keys, making it an ideal base for road trips.
"Home to 64 top-rated family hotels, 61 top kids attractions, and 24 five-star family-friendly restaurants, the city makes for the perfect family destination for those who want to combine culture and entertainment with some of the USA's best beaches."
Miami's top-rated family attractions
Tripadvisor writes that the city's top-rated family-oriented attractions are the Everglades River of Grass Adventures, Miami Seaplane Tours, and the Black Police Precinct and Courthouse Museum.
Miami's top-rated family restaurants
Several family-friendly restaurants were included on the list, including Peruvian restaurant CVI.CHE 105, which was ranked no. 2 in the U.S. in the Everyday Eats category in Tripadvisor's 2021 Travelers' Choice Restaurant Awards. Known for its fresh ceviches and traditional Peruvian cuisine, the restaurant has several locations scattered throughout South Florida. Also mentioned were pizza spot Crust and Mofongo's Puerto Rican Restaurant.
Miami's top-rated family hotels
Finding the perfect place to stay is usually at the top of many traveler's vacation priorities, but it becomes even more important when traveling as a family. The top-rated family hotels include Mandarin Oriental, Hampton Inn & Suites by Hilton Miami Wynwood Design District, and Novotel Miami Brickell.
New York came out on top as the best city for a family vacation, followed by, you guessed it, Orlando. San Diego and Honolulu were next on the list. Also making the top ten were Las Vegas, New Orleans, Tampa, and Chicago.
Are you interested in Florida travel? For stories like this and much more: Florida Insider is dedicated to educating, entertaining and informing its readers about everything Florida. Easy to read content at the palm of your hands and covering the stories that matter.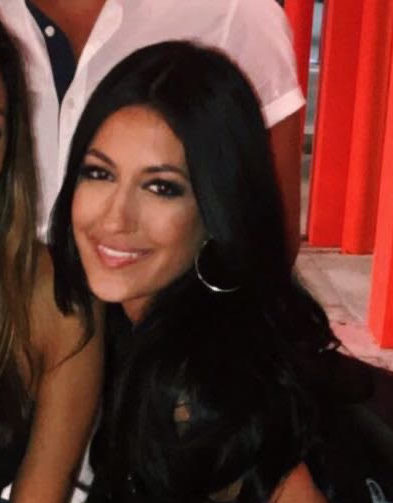 Born and raised in South Florida, Krystal is a recent graduate from the University of Miami with professional writing experience at the collegiate and national news outlet levels. She's a foodie who loves all things travel, the beach, & visiting new places throughout Florida.