Fine dining establishment Toro Toro in Miami is offering a Thanksgiving menu for the holiday – Courtesy: Shutterstock – Image by Toro Toro
Thanksgiving is a time to take a break from work and enjoy time spent with friends and family, however, preparing Thanksgiving dinner can be stressful in itself! If you want to take it easy and give yourself some R&R this year, plenty of delicious restaurants serve holiday meals for families to indulge in.
This is exactly why Tasting Table created a list of the most amazing U.S. restaurants offering the best Thanksgiving dinners. The website states, "Each restaurant on this list is laying on a festive spread for Thanksgiving 2022 that's sure to make you feel thankful. The meals here offer an All-American array of options from traditional turkey and trimmings to Asian, European, and Native American dishes, with the venues ranging from luxury hotels to a celebrity chef's pet project to a funky retro-themed diner."
One of Miami's most beloved restaurants made it to the list: Toro Toro! The hotspot's pan-Latin flair and contemporary vibe combine to create a one-of-a-kind culinary experience in the heart of Downtown Miami. Upon arriving, you could look forward to a colorful menu full of confit turkey empanadas, aji Amarillo honey and pumpkin foam glazed sea bass, roast turkey roulade, and an array of other mouth-watering options.
Richard Sandoval, the restaurant's chef and proprietor, uses South and Central American ingredients to create delectable small-plate shareable dishes that are modeled by the Dubai Toro Toro. The Latin Spirits lounge's inventive, handcrafted cocktails are a must-try.
"Toro Toro's specialty is Pan-Latin cuisine and it typically offers specials highlighting the cuisine of a different region of Latin America each day," writers say. "While the restaurant will be serving a shortened version of its main menu on Thanksgiving day, there will also be a special Thanksgiving menu offered from noon through 11 p.m. The fact that Toro Toro is dishing up Thanksgiving dinner so late makes it one of the few non-fast food options for those who are obliged to eat their holiday meal at a non-standard time."
Toro Toro just celebrated its tenth anniversary on Thursday, November 10. The exquisite restaurant hosted a special dinner with an exclusive menu featuring its top ten dishes throughout the past ten years. Some of the offerings included truffle Mishima beef tiradito, amarillo ceviche, a Toro Toro skewer, achiote salmon, and bone-in beef rib al carbon.
With an enormous selection of drinks and perfectly cooked steaks, this dining experience should definitely be on your list during your next South Florida trip.
Toro Toro is located at 100 Chopin Plaza in Miami.
Check out the other hotspots that made the list on Tasting Table's website.
Like what you see? Click here for more stories about everything Florida. Florida Insider is dedicated to educating, entertaining, and informing its readers about everything in Florida. Easy to read content at the palm of your hands and covering the stories that matter.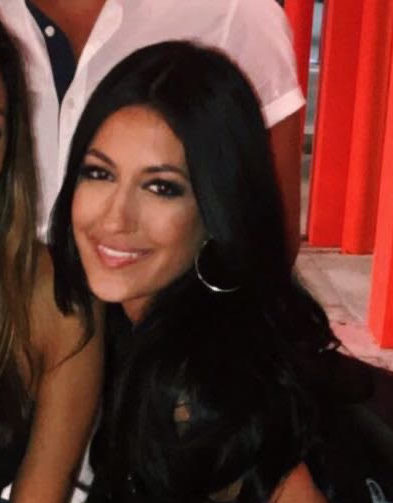 Born and raised in South Florida, Krystal is a recent graduate from the University of Miami with professional writing experience at the collegiate and national news outlet levels. She's a foodie who loves all things travel, the beach, & visiting new places throughout Florida.