ARK Investment Management – Courtesy: Shutterstock – Image by T. Schneider
Cathie Wood's ARK Investment Management is saying goodbye to the Big Apple and heading for St. Petersburg, Florida, the company announced on Wednesday.
The money manager, which primarily focuses on making investments in disruptive innovation while managing the $19.5 billion ARK Innovation ETF (ticker: ARKK), is the latest to join Wall Street colleagues in the Sunshine State.
Wood's flagship ARK Innovation exchange-traded fund surged almost 150% in 2020, skyrocketing her into Wall Street superstardom.
Wood approaches things differently, and her sights are set on the tech industry.
ARK also announced plans to build an incubator in collaboration with the local government, which will aim to "retain and attract top talent by supporting entrepreneurs and tech startups in St. Petersburg and the Tampa Bay region." The incubator will be named the ARK Innovation Center and is expected to arrive early next year and open in July 2023.
ARK said it believes the relocation will "advance its business as it scales and continues to redefine the asset management industry," as well as "increase collaboration between and among the communities focused on innovation."
"ARK is not a traditional Wall Street asset management firm, and we are looking forward to breaking the mold further by relocating to St. Petersburg, a city investing in technology, science, and innovation," added Wood.
The new office — located right in the middle of downtown St. Petersburg — will allow the firm to expand and offer its employees a better work-life balance. A "substantial" amount of employees have already made the decision to relocate and work in the office according to the firm. They will also have employees from around the world working remotely.
Several Wall Street firms have opened up offices in Florida or have at least considered it since the start of the pandemic last year, including Stephen Schwarzman's Blackstone (BX) and Ken Griffin's Citadel Advisors. Hedge fund manager, Paul Singer, even relocated the headquarters of his Elliott Investment Management from Midtown Manhattan to West Palm Beach.
As more employees transition to working from home, companies are reconsidering their options given the extremely high taxes and pricey real estate in some of the traditional financial hubs like San Francisco and New York City.
Florida's warm weather and low taxes have attracted financial executives for years. Many already own homes in the state, while some have established satellite offices there.
According to data from the Securities and Exchange Commission, as of September of 2021, investment firms headquartered in Florida have accounted for only 1.4% of the industry's total assets under management, while firms in New York made up 22%. California, Massachusetts, and Pennsylvania followed. Raymond James is currently the largest investment firm with headquarters located in Florida, having $434 billion in managed assets under two registered entities.
Local Florida leaders have tried to attract the financial industry for several years. "We are incredibly proud that ARK has chosen not only to join us but to invest in the St. Pete community," stated J.P. DuBuque, president and CEO of the St. Petersburg Area Economic Development Corporation.
The ARK funds have grasped billions of new cash since 2020, though they have struggled a bit amid 2021's volatile market. According to SEC data, the company currently manages $55 billion in total assets.
"We are thrilled ARK has decided to call Florida home," stated Florida Secretary of Commerce Jamal Sowell, President and CEO of Enterprise Florida. "Their investment in the St. Petersburg area will have profound economic impacts in the years to come and will continue to set Florida apart as one of the top innovation destinations in the country."
Are you interested in Florida business? For stories like this and much more: Florida Insider is dedicated to educating, entertaining and informing its readers about everything Florida. Easy to read content at the palm of your hands and covering the stories that matter.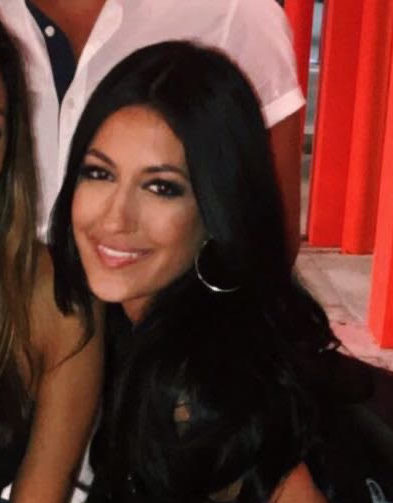 Born and raised in South Florida, Krystal is a recent graduate from the University of Miami with professional writing experience at the collegiate and national news outlet levels. She's a foodie who loves all things travel, the beach, & visiting new places throughout Florida.