Amazon Center – Courtesy: Shutterstock – Image by Mike Mareen
Amazon has announced a brand new, 630,000 square-foot robotic fulfillment center that is anticipated to launch in Tallahassee, Florida by late 2022, as well as five new delivery stations, bringing the company's total investment to over $18 billion since 2010.
"We're excited to announce five new delivery stations as we continue to invest in the state of Florida," said Holly Sullivan, Vice President of Worldwide Economic Development for Amazon. "The new facilities not only allow us to better serve our customers across the state, but it also allows us to create jobs and drive opportunity within the Sunshine State. We're proud to have created more than 52,000 jobs and invested more than $18 billion in the state over the past decade."
The fulfillment center will create more than 1,000 full-time jobs with several opportunities and benefits involved with advanced robotics. Fulfillment center employees will pack and ship several items including electronics, toys, and books to customers.
The five new delivery stations located in Florida will work to power the last portion of Amazon's order process with the goal of increasing efficiency for deliveries. These specific delivery stations will also give independent contractors the opportunity to be their own boss and create their own schedule delivering for Amazon Flex.
The announcement comes exactly one week after Amazon announced a fulfillment center in Port St. Lucie, Florida, which is set to make 500 full-time jobs. Currently, Amazon operates more than fifty sites in Florida that support delivery and customer fulfillment operations, including more than ten facilities that launched in 2020.
The new fulfillment center will be located in Tallahassee at 6720 Mahan Drive.
In addition, they stated that the five new delivery stations will be located at:
3998 Sarno Road, Melbourne, FL 32934
1301 President Barack Obama Highway, Riviera Beach, FL 33404
4000 NW 126th Avenue, Coral Springs, FL 33076
16300 Lee Road, Fort Myers, FL 33967
6101 45th Street N, St. Petersburg, FL 33714
Several cities are more than excited for Amazon to place these stations within their areas. "Business expansion and job creation are essential to the growth and vibrancy of the City of Coral Springs and the reason we are excited to welcome Amazon to our Commerce Park. The creation of 200 full-time, diverse jobs in a post-pandemic climate is the boost we needed to jump-start a stronger economy long term. Amazon's move to the newly built facility is a strong signal to other large employers and industry leaders the benefits of our city's location to the Sawgrass Expressway and connectivity to neighboring communities. We greatly appreciate the work of the Greater Fort Lauderdale Alliance, who worked with city staff to see this opportunity become a reality," said Scott Brook, City of Coral Springs Mayor.
Stories that matter are our priority. At Florida Insider, we make sure that the information we provide our readers is accurate, easy-to-read, and informative. Whether you are interested in business, education, government, history, sports, real estate, nature or travel: we have something for everyone. Follow along for the best stories in the Sunshine State.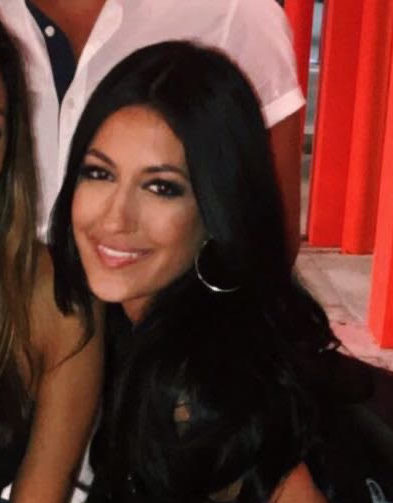 Born and raised in South Florida, Krystal is a recent graduate from the University of Miami with professional writing experience at the collegiate and national news outlet levels. She's a foodie who loves all things travel, the beach, & visiting new places throughout Florida.