Courtesy: National Weather Service
Tropical Storm Eta made landfall in the central part of the Florida Keys late Sunday night, bringing heavy rains and strong wind gusts throughout the night and much of the early morning announced the National Hurricane Center.
The 28th named storm of this year's busy hurricane season entered Lower Matecumbe Key as a strong tropical storm with maximum winds estimated at around 65 mph, just short of a Category 1 storm.
Eta, began its odd journey in the warm Caribbean waters early last week. The storm entered along the Caribbean coast of Nicaragua as a Category 4 hurricane on November 3.
The National Hurricane Center in Miami said on Tuesday afternoon that it was expecting the storm to begin tapering down, moving into northern Nicaragua and further into southern Honduras into Wednesday evening. But, because the storm was moving slower than expected, Eta remained a serious threat across Central America, bringing massive rainfall totals and inland flooding.
Fast forward to today, large portions of South Florida as far north as Palm Beach were battered by the strong side of the storm and seeing rainfall totals in Broward and Miami-Dade County exceed upwards of 10 inches, leaving cars across the lower portion of the state under water according to the National Weather Service.
Across the state, 12 school counties including Dade, Broward, Monroe, Okeechobee, Palm Beach and as far west as Collier, closed its operations in preparation for the storm Monday morning.
As of 9:30 a.m. more than 40,000 power outages were reported across the state per poweroutage.us.
South Florida is expected to get additional rain totals throughout the day as the storm continues to move into the Gulf waters later in the afternoon.
Like what you see? Click here for more stories about everything Florida. Florida Insider is dedicated to educating, entertaining, and informing its readers about everything in Florida. Easy to read content at the palm of your hands and covering the stories that matter.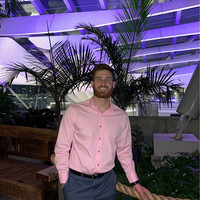 William is a South Florida native with professional experience writing at the collegiate and national news outlet level. He loves fishing, playing soccer and watching sports in his spare time and is a fan of all South Florida teams.