Cinderella's Castle Magic Kingdom – Courtesy: clickorlando.com – Image by Matt Bagsic
During the COVID-19 pandemic, Walt Disney World stopped selling new annual passes to limit the number of guests at the parks.
In early August, Disney officials announced that passes would resume but did not give a specific date.
The good news is that now we have an official date as Walt Disney World officials announced on Monday that new annual pass sales would begin on Sept. 8.
This gives guests the opportunity to get their passes just before the 50th Anniversary celebrations begin on Oct. 1.
The theme park giant said it is offering several different annual pass benefits based on Passholder feedback.
"We're excited to share that beginning Sept. 8, 2021, we will once again invite new Walt Disney World Annual Passholders to be a part of this beloved program! We are introducing four new Annual Passes offering the flexibility and choice to meet guest needs, each designed based on Passholder feedback. These passes will help our biggest fans experience all that's to come during "The World's Most Magical Celebration" – from new attractions and nighttime spectaculars to dazzling decorations at all four theme parks and more!"
According to the Disney Parks blog, this is what's new:
"Hold More Park Reservations: Depending on their pass type, Passholders may now hold up to five Disney Park Pass reservations at a time. We'll also be adding "bonus reservations" to the calendar from time to time, so Passholders can make an additional park reservation without it counting against their applicable reservation hold limit. Plus, when Passholders stay at Disney Resort hotels or other select hotels, they will also be eligible to make theme park reservations for each day of their stay – in addition to the reservations you can hold based on your pass type!
Customize Your Pass: Choose different add-on options based on your preferences – from the Water Park and Sports option to Disney PhotoPass downloads. These add-on options will be available for purchase with any of our four new passes.
Access a New Integrated Calendar: Planning will be easier with enhancements to our reservation system, including a new integrated calendar that lets Passholders quickly see blockout dates for each pass type, view available days, and make, modify or cancel a reservation all in one place.
Enjoy Passholder Perks: Passes will continue to offer benefits you know and love including the Park Hopper option, standard theme park parking, and discounts on merchandise and dining. And, there will be a few special surprises throughout the 50th-anniversary celebration!"
The entire Annual Passholder program is getting a new look to honor the past while looking into the future. Using Walt Disney World Resort's logo as the base for bright colors and lively design, the program's new look puts Passholders in the middle of the magic.
The new pass options include four different prices ranging from $399 to $1,299, according to the Disney Parks blogs. You can read the full pass details here.

Make sure you are staying up-to-date with the latest and most important Florida news with Florida Insider. Whether you are interested in business, education, government, history, sports, real estate, nature, weather, or travel: we have something for everyone. Follow along for the best stories in the Sunshine State.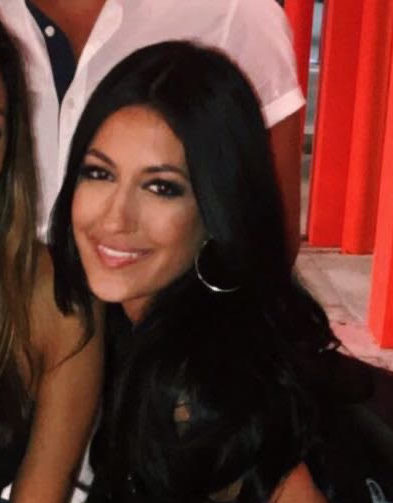 Born and raised in South Florida, Krystal is a recent graduate from the University of Miami with professional writing experience at the collegiate and national news outlet levels. She's a foodie who loves all things travel, the beach, & visiting new places throughout Florida.