Surf Hotspot: Cocoa Beach, FL Pier – Courtesy: Shutterstock – Image by lunamarina
The top surfing locations in the world provide more than just consistent waves. The perfect surf spot requires warm water, lots of breaks, and a long, wide beach. Additionally, it helps if there is a lively surf posse in the water.
All of this information, as well as more, was considered by the travel website ParkSleepFly while ranking some of the top surfing locations in the country. In addition to social elements like the volume of Google searches and Instagram tags, the website took into account natural factors like the number of surf breaks, the temperature of the water, and the length of the coastline. And Cocoa Beach, Florida, won with an overall score of 8.32 out of a possible 10.
The historic surf town triumphed against rival locations like Huntington Beach, California, and Waikiki Beach, Hawaii. And that made winning seem simple. The sea temperature in Cocoa Beach, Florida, where Kelly Slater, a well-known surfer, was born, is a comfortable 80 degrees, and the area's nearly 12-mile stretch of coastline is home to 78 surf breaks. With more than 3,000 surfing-related Instagram hashtags and 5,800 Google queries, the beach is also popular online.
A decent surf site, however, involves more than just strong breaks and a cool crew, as any surfer is aware of. You must eat and sleep in order to keep the stoke alive, and if you're a novice, you probably need instruction. Here's how to plan the perfect surf break on Cocoa Beach, Florida (pun intended).
Where to Rent a Board & Book a Lesson
One of Florida's most beloved surf shops is located on Cocoa Beach: Ron Jon Surf Shop. While a fiberglass board will cost you $20 for four to eight hours, you can opt for a foam surfboard for $10. They also have beach cruises, body boards, umbrellas, wetsuits, umbrellas, and even stand-up paddleboards to rent.
You can even book a lesson with School of Surf, which has incredible reviews. A one-hour-long lesson begins at $50 per person, while a one-hour private lesson costs $65. They also have half and full-day camps during the weekdays.
Where to Eat & Drink
The Riki Tiki Tavern is the ideal place to have a drink after a surf sesh. If you're craving seafood, head over to the famous family-owned hotspot, Florida's Seafood Bar & Grill. This spot is known for its delicious shrimp, which you can find in everything from tacos to po' boys. For a lighter, healthier meal, hit up The Green Room Cafe, just a few blocks away from the beach. They have an array of vegan, vegetarian, and gluten-free options.
Where to Stay
The Hilton Cocoa Beach Oceanfront has just about what every surfer needs. The resort has boogie board and bike rents, direct beach access, and even surf lessons. Plus, the hotel has a sunny pool deck where you can chill with a drink in hand whenever you need a break from the beach.
If you're leaning more towards vacation rentals, the offerings at Beach Place Guesthouse reign supreme. Perks include access to a secluded part of the beach, a full kitchen, and your own patio where you can store all of your surf gear.
Plan a trip to Cocoa Beach soon!
Are you interested in Florida travel? For stories like this and much more: Florida Insider is dedicated to educating, entertaining and informing its readers about everything Florida. Easy to read content at the palm of your hands and covering the stories that matter.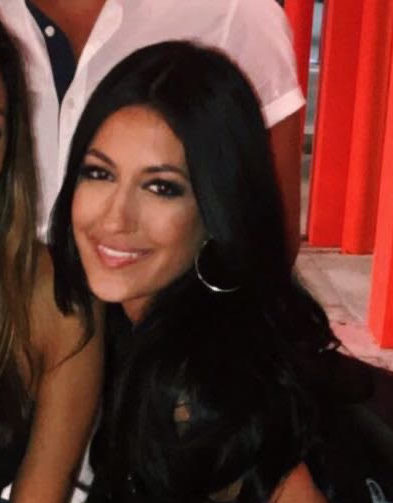 Born and raised in South Florida, Krystal is a recent graduate from the University of Miami with professional writing experience at the collegiate and national news outlet levels. She's a foodie who loves all things travel, the beach, & visiting new places throughout Florida.