Florida Food Festivals: Epcot International Flower & Garden Festival — Courtesy — Image by Joe Burbank – Orlando Sentinel
64TH WINTER PARK ORLANDO SIDEWALK ART FESTIVAL (MARCH 17 – 19, 2023)
This one is for those of you who appreciate the arts. One of the most esteemed outdoor festivals in the nation will be held in this picturesque community just north of Orlando: the Winter Park Sidewalk Art Festival. And the best part: entrance is free.
INTERNATIONAL FLOWER & GARDEN FESTIVAL AT WALT DISNEY WORLD ORLANDO RESORT (THROUGH JULY 5, 2023)
The EPCOT International Flower & Garden Festival offers a wealth of information for those who enjoy gardening and are anticipating the blooming of spring flowers. Enjoy live entertainment, delicious food, and garden exhibits at Walt Disney World.
SEVEN SEAS FOOD FESTIVAL AT SEAWORLD ORLANDO (THROUGH MAY 7, 2023)
Want to explore a world of flavors? It can be found during the Seven Seas Food Festival at SeaWorld Orlando. There will be live music in addition to the food at this festival. Set sail on this delectable voyage if you're a foodie and want to sample the wonders of international cuisine.
MARDI GRAS: INTERNATIONAL FLAVORS OF CARNAVAL AT UNIVERSAL ORLANDO RESORT (THROUGH APRIL 16, 2023)
Mardi Gras is not just observed in New Orleans. In order to continue the heritage of music, parades, floats, and excitement, Universal Orlando Resort is throwing its very own party.
WHERE TO SPEND ST. PATRICK'S DAY
The "luck of the Irish" has brought you March; perhaps you'll be lucky and find a four-leaf clover in two of my favorite locations.
ST. PATRICK'S DAY PUB CRAWL (MARCH 17, 2023)
Join other groups for this St. Patrick's Day pub crawl in downtown Orlando and mix and mingle all day and all night. Get as much green as you can and register for this crazy event.
ST. PATRICK'S DAY PARTY AT BOXI PARK (MARCH 18, 2023)
A special St. Patrick's Day party is being held at Boxi Park, where there will be food specials, traditional dancers, and a marching band. It happens near Orlando International Airport in Lake Nona.

Make sure you are staying up-to-date with the latest and most important Florida news with Florida Insider. Whether you are interested in business, education, government, history, sports, real estate, nature, weather, or travel: we have something for everyone. Follow along for the best stories in the Sunshine State.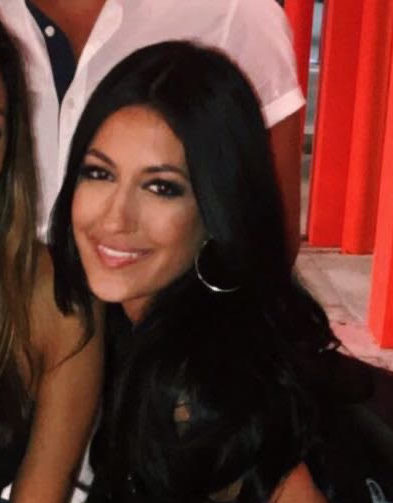 Born and raised in South Florida, Krystal is a recent graduate from the University of Miami with professional writing experience at the collegiate and national news outlet levels. She's a foodie who loves all things travel, the beach, & visiting new places throughout Florida.