Ocean Drive South Beach Restaurants – Courtesy: Shutterstock – Image by littlenySTOCK
Looking for the best restaurants in Florida?
Cuisine in South Florida is not only known for its tastiness, but also for its diversity. This year, South Florida restaurants were well represented in Tripadvisors' "Best of the Best" list of top places to dine in 2021.
Tripadvisor has compiled its top restaurants, making South Florida – or Florida in general – shine bright. The Sunshine State took fifteen spots on the U.S.'s best restaurants list. To be more specific, seven of these restaurants were in South Florida. Traveler's Choice 2021 'Best of the Best' Restaurants has added a new variety of categories to their ranking system, with several local favorites scoring high.
Known for its vast selection of fresh ceviches and traditional dishes, the famous CVI.CHE 105 restaurant in Miami Beach made #2 in the U.S. for Top Everyday Eats. Doc Ford's Rum Bar & Grille in Ft. Myers Beach, Florida topped the list. "Doc Ford's has it all—location, drinks, and amazing food! The staff is attentive without being overbearing. We can't wait to go back," said a guest.
With veganism on the rise, Tripadvisor compiled a specific list for those looking for a plant-based meal. The "Best Vegan Restaurant in the U.S." award went to Full Bloom Vegan, located in Miami Beach. The spot was the first Miami Beach restaurant to bring vegan dining to a fresh and creative level. Planta South Beach made the same list at number four. Planta's goal is to celebrate the power of plants through delicious dishes that champion environmental sustainability, both on the plate and across the food system.
The Bazaar by Jose Andres, located in Miami Beach, came in at #16 for "Best Fine Dining Restaurant in the US." The restaurant is a vibrant mix of sophisticated cuisine and playful lounge spaces. The menu blends ingenuity and tradition in true Spanish style, mixing influences from South Beach's local Latin flavors and history.
Key West was very well represented in the "Date Night" category, as one might expect. Two of its local restaurants placed in the "Top 15 Places in the U.S." list. Latitude's, one of the classiest restaurants in Key West, came in at #4. This fine-dining spot provides an experience as guests have to hop on a ferry to get to the upscale restaurant since it is located on an island of its own. Better than Sex – a Dessert Restaurant, came in at #11. This intimate, speakeasy-like restaurant offers an experience like no other with chocolate and caramel-covered wines, house-made cocktails, and beers.
For the complete Trip Advisor's 2021 list, click here.
Bon appétit!
Are you interested in Florida travel? For stories like this and much more: Florida Insider is dedicated to educating, entertaining and informing its readers about everything Florida. Easy to read content at the palm of your hands and covering the stories that matter.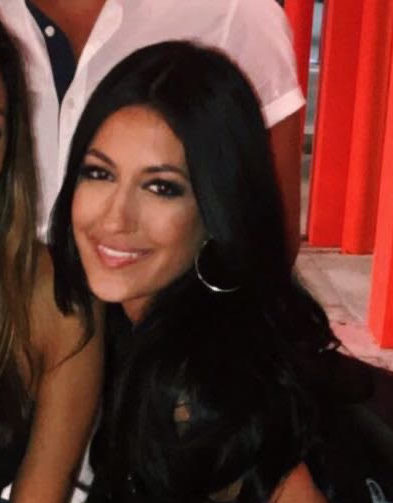 Born and raised in South Florida, Krystal is a recent graduate from the University of Miami with professional writing experience at the collegiate and national news outlet levels. She's a foodie who loves all things travel, the beach, & visiting new places throughout Florida.