Orlando, Florida – June 23, 2019: Manta-Ray rollercoaster at Seaworld – Courtesy: Shutterstock – Image by VIAVAL TOURS
Move aside, Disney! A different Florida theme park was voted #1 in the U.S.
North America has over 400 amusement parks and attractions. According to the International Association of Amusement Parks and Attractions (IAAPA), these theme parks attract 375 million visitors annually. With so many options to choose from, it can be quite difficult for theme park goers to plan the perfect vacation.
With all the popularity surrounding Disney and Universal Studios parks, it's easy to think that either of them could be considered the number one theme park in the United States. To the surprise of many, a recent poll conducted by USA TODAY showed that this is far from the truth.
USA TODAY asked its readers to skim through a list of nominees and vote on their favorite theme park, as well as their favorite roller coaster in the U.S. Surprisingly, Disney almost didn't make the cut when it came to fan-favorite theme parks and wasn't ranked at all when it came to roller coasters. The Universal Studios theme parks didn't even make it to the top ten. Instead, another Florida theme park snagged the number one spot on both categories – SeaWorld Orlando!
Not only was SeaWorld ranked the number one amusement park in the U.S., but the marine-themed park's thrilling Mako roller coaster was ranked number one by thrillseekers. Mako is currently the fastest and tallest roller coaster in Orlando, reaching heights of 200 feet and speeds of 73 miles per hour.
While neither Walt Disney World nor Universal Orlando earned the number one spot, they both made it on the lists. Walt Disney World's Magic Kingdom theme park ranked number nine on the best theme parks list, while Islands of Adventure's Hagrid's Magical Creatures Motorbike Adventure made the number ten spot on best roller coasters.
To decide which theme park and roller coaster top each list, a panel of USA TODAY experts developed an initial list of nominees from more than 400 U.S. theme parks and hundreds of roller coasters. Readers were then asked to pick their top ten from that list of nominees.
To see the whole list click here.
Like what you see? Click here for more stories about everything Florida. Florida Insider is dedicated to educating, entertaining, and informing its readers about everything in Florida. Easy to read content at the palm of your hands and covering the stories that matter.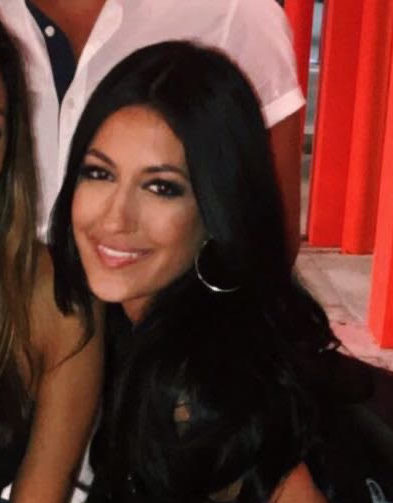 Born and raised in South Florida, Krystal is a recent graduate from the University of Miami with professional writing experience at the collegiate and national news outlet levels. She's a foodie who loves all things travel, the beach, & visiting new places throughout Florida.