Shrimp Coast Stop – St. Augustine, FL. – Courtesy: Shutterstock – Image by Sean Pavone
North Florida, the home to America's oldest city, St. Augustine, lives up to its name as "The First Coast" with a variety of historical sites. But for seafood enthusiasts, it is also known for its popular Mayport shrimp, named after the 150-year-old fishing village where the shrimp are bountiful.
These wild Atlantic shrimp are the perfect mix between sweet and savory, with thick meat similar to that of lobster. The critters are available year-round, but November and December yield the largest and sweetest of their kind.
Early morning risers taking a drive on the coastal highway can catch dozens of trawlers headed out for their daily harvest. These shellfish are so coveted among locals, that Jacksonville's Minor League Baseball team is dubbed "The Jumbo Shrimp."
So pack a hearty appetite as Florida Insider takes you on a road trip along Florida's Shrimp Coast.
Fernandina Beach
Your first stop is Fernandina Beach, the northernmost city in the Sunshine State. It is a historic fishing village that hosts the region's annual shrimp festival!
If you're looking to get your first bite of Mayports while watching a mesmerizing sunset, the Salty Pelican Bar & Grill is the place to be. Start your meal with the Blackened Shrimp Poutine, fries, and delicious shrimp garnished with cheese curds and andouille sausage gravy. But make sure to save room for the unforgettable shrimp tacos!
Mayport
Drive south on A1A Coastal Highway and head towards Ft. George Dock, where you'll pass over the waters where shrimp are harvested on the St. Johns River Ferry.
From there, you will be arriving in Mayport itself. Visiting the Safe Harbor Seafood Restaurant is a must, as you can enjoy delicious seafood while watching shrimpers unload their daily bounties.
This hotspot is known for its shrimp nachos, served grilled, blackened, or fried with the usual tortilla chips, pico de gallo, cheese, and topped with the area's iconic Datil Pepper hot sauce. (Don't forget to grab a jar to take home!)
To appreciate these little fellas in the way that made them famous, you'll want to splurge on a fried shrimp basket. The seafood and vegetable-filled Kona bowl is a great choice if you're looking for a healthier option.
Jacksonville Beach
Next, we'll go on a scenic drive south along A1A to Jacksonville Beach. This part of North Florida is famous for its lively microbrewery scene, and visitors can spend their days tasting some of the region's specialties. Most of the beer joints offer shrimp on their menus, and Intuition Ale Works even has a gorgeous shrimp-themed Kölsch, Shrimp Boat.
Florida is known for its super casual fish camps, and they never let you down with their incredible seafood and side of people-watching. For dinner, pop into North Beach Fish Camp, which has a slightly more upscale atmosphere than the standard camp's outside picnic tables. Their signature Fish Camp Shrimp and Grits, made with a delicious white wine butter sauce emphasizes the delectableness of Mayports.
St. Augustine
St. Augustine is rich in history and Spanish influence.
Travel to Anastasia Island by crossing the storied Bridge of Lions, have lunch (and a drink) at Conch House Marina Resort and eat over the water in a grass hut decorated in Jamaican style.
Order the Shrimp Anastasia with tomatoes, mushrooms, prosciutto, white wine butter sauce, and Parmesan over pasta on your quest to consume Mayports in every conceivable combination. You'll need a substantial lunch to see some of the historic sights in this walkable city, so this is the perfect meal.
Are you interested in Florida travel? For stories like this and much more: Florida Insider is dedicated to educating, entertaining and informing its readers about everything Florida. Easy to read content at the palm of your hands and covering the stories that matter.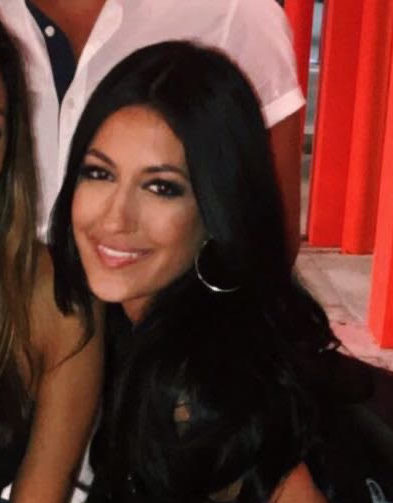 Born and raised in South Florida, Krystal is a recent graduate from the University of Miami with professional writing experience at the collegiate and national news outlet levels. She's a foodie who loves all things travel, the beach, & visiting new places throughout Florida.