Aerial Image of Deering Estate, Miami, FL – Courtesy: Shutterstock – Image by Felix Mizioznikov
The ideal location in Miami to celebrate Mother's Day weekend is Deering Estate. This Mother's Day, there are numerous ways to show Mom how much you love her by inviting her to one of the events or programs at the location that will be enjoyable for the whole family.
Artists Open Presented by Fountainhead Arts
11 a.m.–6 p.m. on Saturday, May 13 (gates close at 4 p.m.).
Free with online RSVP at Eventbrite
Over 300 artists' studios will be accessible to the public as part of Fountainhead Arts' open studios event, Artists Open. Visit the Deering Estate artist-in-residence studios to interact with the artists and view their workspace.
Mother's Day Concert featuring Artist-in-Residence Susana Behar
Saturday, May 13, 8 p.m. – 9:30 p.m.
Donation-based online ticket availability through Eventbrite
Enjoy a Mother's Day concert starring Susana Behar, an artist-in-residence, and a superb band of musicians. With her deep voice and alluring stage presence, Susana will take you on a musical journey that honors the fortitude, resiliency, and unwavering love of moms everywhere. She will be showcasing her own blend of world music.
Bring your own picnic on Sunday, May 14, from 10 a.m. to 4 p.m. for Mother's Day brunch.
General admission tickets cost $15 for adults and $7 for kids (ages 4 to 14); plan your trip and buy them online. Members of the Deering Estate Foundation are exempt. Enroll right away!
Give your mother the day off she deserves. Bring a picnic and spend a leisurely day outside admiring Biscayne Bay's tranquil waters while surrounded by Royal Palm trees.
Mother's Day Bay Cruise
11 a.m.–1 p.m. or 2 p.m.–4 p.m. on Sunday, May 14.
$50; space is limited (for ages 4 and above). Online ticket purchases.
On Mother's Day, the Pelican Skipper pontoon boat will leave from Deering Estate for a bay cruise. You can take a cruise across the calm waters of Biscayne Bay and spot manatees and dolphins among the aquatic species that live there. After disembarking, sip on some free champagne and tour the Deering Estate grounds.
About the Deering Estate
According to their website, Deering Estate, located at 16701 SW 72 Ave. in Miami, is a 21st Century house museum, cultural and ecological field station, and a national landmark listed on the National Register of Historic Places, owned by the State of Florida and managed by Miami-Dade County Parks, Recreation and Open Spaces Department. Deering Estate is designated as one of seven Miami Dade County "Heritage Parks" which have a vital role in our community's history, environment and in providing recreational and cultural experiences.
Cultural Arts Programming at the Deering Estate is made possible with the support of the Miami-Dade County Department of Cultural Affairs and the Cultural Affairs Council, the Miami-Dade County Mayor and Board of County Commissioners, and The Deering Estate Foundation, Inc.
Stories that matter are our priority. At Florida Insider, we make sure that the information we provide our readers is accurate, easy-to-read, and informative. Whether you are interested in business, education, government, history, sports, real estate, nature or travel: we have something for everyone. Follow along for the best stories in the Sunshine State.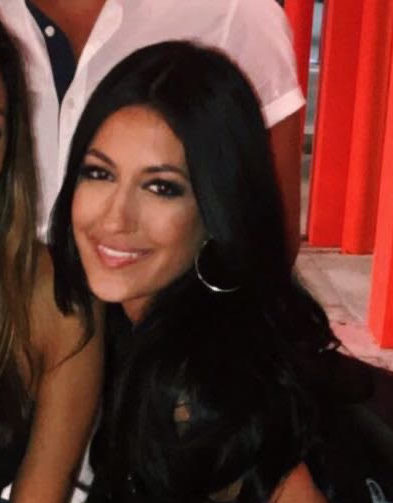 Born and raised in South Florida, Krystal is a recent graduate from the University of Miami with professional writing experience at the collegiate and national news outlet levels. She's a foodie who loves all things travel, the beach, & visiting new places throughout Florida.