Miami, Florida Skyline – Courtesy: Shutterstock – Image by Sean Pavone
Pandemics wreak havoc on cities, but they often highlight opportunities to find ways to improve urban living for communities and their residents.
Today, several city dwellers and planners are utilizing ideas from lessons learned during the COVID-19 pandemic to create new urban landscapes. These fresh, innovative ideas range from digitally optimized town centers to streets turned into pedestrian promenades.
A popular concept stemming from European cities like Paris, Copenhagen, and Amsterdam, is the 15-minute city. The U.S. has really taken a liking to this idea and is looking for similar solutions. Several cities now have the goal to rebuild their areas into bikeable, walkable, and socially connected communities.
So what is a 15-minute city?
Simply put, a 15-minute city is a city in which everything you need is located within a 15-minute walk or ride from your home. These necessities include jobs, food, schools, healthcare, green spaces, etc. Some definitions may include public transportation, but that can create several discrepancies, especially when studying cities in the U.S.
To determine the best 15-minute cities in America, MoveBuddha conducted a study and looked at the nation's 78 largest metropolitan areas (population 250K+). They collected specific data within the areas including safety, access to dining, walk and bike scores, schools, child care centers, medical facilities, and more.
Key Takeaways
Miami, Florida came out on top as the best 15-minute city overall. The city earned a high walk and bike score, and the highest scores for child care center density, medical access, school density, and proximity to parks and dining.
It may be a shock to many that Miami was the first city on the list, but thanks to a variety of small urban meccas throughout the city, the transformation is well underway.
It was also found that 21 of the top 25 cities on the list have less than 750,000 residents. This indicates that cities that are on the smaller side are better candidates for 15-minute transformations. Exceptions to this include Philadelphia (PA) and Chicago (IL).
The average bike and walk score for all the cities that were analyzed stays at a medium 5.9. In comparison, the scores for the top 25 best 15-minute cities all average at 7.2.
According to the study, one of the primary difficulties is financial accessibility. Six out of the top ten cities on the list have scores lower than five out of ten on home affordability, indicating that those looking to live in those cities may struggle a bit.

Below are the top 25 candidates for a 15-minute city lifestyle:
Miami, FL
San Francisco, CA
Pittsburgh, PA
Boston, MA
Washington, DC.
Baltimore, MD
Minneapolis, MN
Long Beach, CA
Oakland, CA
Cincinnati, OH
Buffalo, NY
Seattle, WA
Chicago, IL
Cleveland, OH
Portland, OR
Denver, CO
Philadelphia, PA
Orlando, FL
Glendale, AZ
Madison, WI
Milwaukee, WI
Chandler, AZ
Anaheim, CA
Sacramento, CA
Lexington, KY
Make sure you are staying up-to-date with the latest and most important Florida news with Florida Insider. Whether you are interested in business, education, government, history, sports, real estate, nature, weather, or travel: we have something for everyone. Follow along for the best stories in the Sunshine State.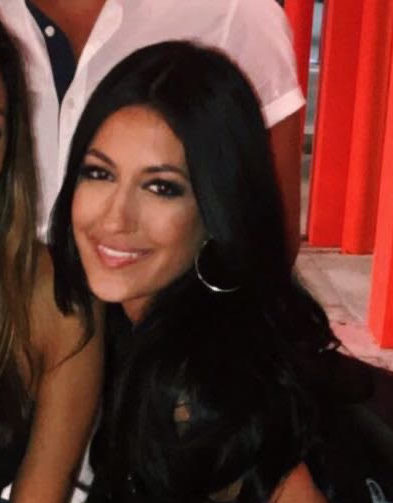 Born and raised in South Florida, Krystal is a recent graduate from the University of Miami with professional writing experience at the collegiate and national news outlet levels. She's a foodie who loves all things travel, the beach, & visiting new places throughout Florida.