South Beach, Miami, Florida — Courtesy: Shutterstock — Mia2you
Some states offer picturesque state parks, while others are made up of beautiful cityscapes. With its concrete jungles, sandy white beaches, and sky-high palm trees, Florida has truly made a name for itself as one of the most beautiful states in the country.
At least, according to printing and photography experts Printique, which ranked U.S. states in order of beauty and gave Florida the third-highest ranking. Not too shabby for a state full of ongoing construction, traffic, and the infamous "Florida Man."
Did these experts hit bustling South Beach, or visit the Florida Keys?
Nope. The experts scored the states by counting the total number of registered historic places, national historic landmarks, national parks, Instagram hashtags, and the number of Google searches its most popular location receives.
Surprisingly, Rhode Island snagged the spot for the most beautiful state. The printers and photographers applauded the fact that the U.S.'s smallest state has the largest number of historic places, national landmarks, and national parks registered for its small size. There are approximately four registered historic spots for every 10 square miles—the highest ratio on the list. Even states with photogenic canyons couldn't compete with the Ocean State.
A spokesperson from Printique called Rhode Island "a must-visit location for a taste of authentic American landscape and architecture."
No. 2 was Massachusetts, with 16 listed national parks and the national seashore of Cape Cod, featuring magnificent beaches, marshes, and uplands. The Bay State also holds the second-highest number of landmarks for its size after New York, with 4,419 listed.
The rest of the top 10 included New York, California, Maryland, New Jersey, Connecticut, Tennessee, and Hawaii. We aren't really sure how anyone would think New Jersey is more breathtaking than Hawaii, but then again we make no claim to be experts.
According to Printique, the least picturesque state is North Dakota. This seemed a bit dubious as North Dakota is home to Beartooth Highway and part of Yellowstone National Park, but we'll leave it to the experts.
Make sure you are staying up-to-date with the latest and most important Florida news with Florida Insider. Whether you are interested in business, education, government, history, sports, real estate, nature, weather, or travel: we have something for everyone. Follow along for the best stories in the Sunshine State.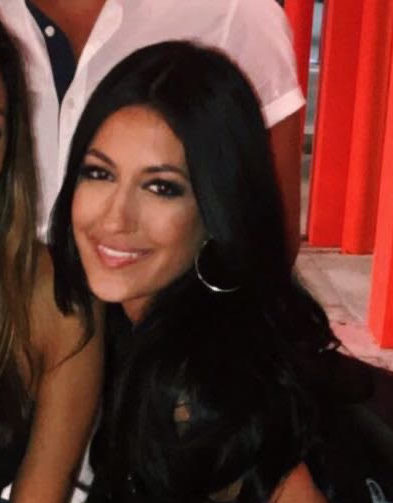 Born and raised in South Florida, Krystal is a recent graduate from the University of Miami with professional writing experience at the collegiate and national news outlet levels. She's a foodie who loves all things travel, the beach, & visiting new places throughout Florida.