Open-air food market Smorgasburg, New York location pictured — Photo courtesy of Smorgasburg
The largest outdoor food bazaar in the U.S. has officially arrived in Wynwood.
Set up in a vacant lot right across from art lovers' beloved Wynwood Walls, Smorgasburg comes straight out of Brooklyn's Williamsburg neighborhood, hence the "burg" in its name. But unlike many New York hotspots debuting in Miami, the open-air food market, brought down south by the Omotenashi Group, highlights many of Miami's local vendors.
"Most of them are just starting out," says owner Gaston Becherano, who estimates that 90 percent of the vendors will be local to Miami. "We look for the best local chefs creating new concepts to come to Smorgasburg to showcase their talents."
"If you want to open a restaurant, step A to step B, from having the concept to becoming an owner, is quite risky. You need money. Smorgasburg is in the middle. You can grow your audience and develop a following. It's a great opportunity for exposure and catering opportunities."
The market, which also has a Los Angeles location, is open on Saturdays and hosts around 60 vendors. A few of them sell other items, such as crystals or jewelry, but the majority offer food of some sort, from fancy donuts and ice cream to Latin American favorites such as croquetas, empanadas, and mofongo. There are cocktails, pizza, grilled cheese sandwiches, Philly cheesesteaks, dumplings, bao buns, gourmet macaroni and cheese, and a lot of grilled meat.
"What can't you find here?" Becherano says. "It's Disneyland for food."
Many will recognize familiar names on Instagram, like Pizzella, a food truck with a scrumptious Aloha pizza for those who love pineapple, and Sando Kitchen LLC, which serves up delicious sandwiches one only dreams of.
Other vendors have worked throughout Miami for years. Gregory Marsicano, who will man Yakitoriboyz with George Duane Dasinger, was a sous chef at Miami hotspot Kyu. The Wolf of Tacos, Eduardo Lara, also worked at Kyu, as well as Mr. Mandolin and La Santa. He also served the tipsy and hungry crowd outside of J Wakefield Brewing in Wynwood.
Becherano, who was born in Mexico City but raised in South Florida, says Lara's street tacos are the best you'll find in Miami.
The market opened at a time when the grueling Florida summer begins, leading it to face a problem. Eating outdoors under the beaming sun might make the market less appealing, and that's not considering the almost-daily afternoon rain showers.
However, Becherano says the market will do all it can to combat the heat by adding fans, tents, and misters around its picnic tables if necessary. He also says the market's hours could change, which would allow it to stay open after dark, and that he will consider adding in lights if it does.
But he doesn't expect the heat to drive away too many visitors, many of whom are coming to Wynwood to walk around and see the sights.
"The L.A. market opened in July, and it was 101 degrees," he said. "And 11,000 people showed up. But we do know it's going to get hot, so we'll have to think about it."
SMORGASBURG
Where: 2612 NW Second Ave., Miami
Hours: 11 a.m.-6 p.m. Saturday
Are you interested in Florida travel? For stories like this and much more: Florida Insider is dedicated to educating, entertaining and informing its readers about everything Florida. Easy to read content at the palm of your hands and covering the stories that matter.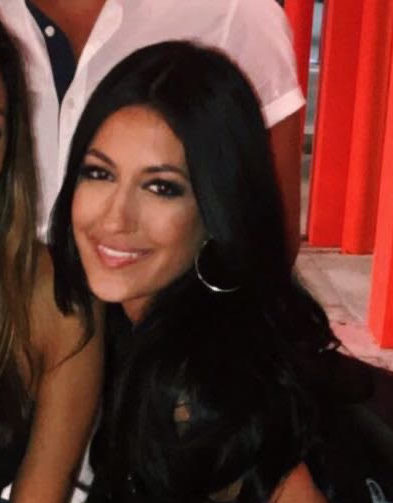 Born and raised in South Florida, Krystal is a recent graduate from the University of Miami with professional writing experience at the collegiate and national news outlet levels. She's a foodie who loves all things travel, the beach, & visiting new places throughout Florida.