Rendering of future TECO Streetcar Line. Courtesy: InVision Tampa.gov
Tampa Bay's TECO Line Streetcar just received a massive boost from the Florida Department of Transportation in the form of a $67 million state match donation to expand the Hillsborough County transit service.
The FDOT contribution brings the streetcar line one step closer to expanding north into the Tampa Heights area. However, the project faces two steep obstacles: the Florida Supreme Court giving the go-ahead to Hillsborough County's transportation sales tax that would aid the local share of cost, and securing an additional $100 million federal grant.
According to Tampa's mobility director Vik Bhide, the track extension should be completed by the end of 2026 if all obstacles are cleared and funding is granted.
A major catalyst for the federal funding would be if the local government cooperates and fully commits to the extension. "If the federal government sees that the state has committed, that helps," said local transportation secretary David Gwynn. "It makes for a much stronger application."
The city will know if it qualifies for the federal grant by February 2021.
"It certainly helps that FDOT stepped up in such a big way with their state match," Bhide added.
The project would include a 1.3-mile track extension up to W Palm Avenue and a facelift to the existing 2.7-mile track, as well as replacing vehicles, upgrading stations, overhead power supply, and a new maintenance facility. City officials hope to have cars running every 10 minutes and connect it to other public transportation modes.
"We have future plans for a system that will go northward out toward USF and then also east and west. East to the east Tampa residential area and commerce locations, but also westward out to Westshore and out to the airport," Tampa Mayor Jane Castor added.
Tampa Historic Streetcar Inc. board chair Michael English envisions the TECO Streetcar Line as a "completely valid mass transit system."
FDOT's grant is the largest single transit award the city has ever received.
Without the 2018 transportation sales tax, the project cannot be completed, as the city must provide more than a quarter of the $234 million needed to be approved. At the moment, there is no plan B for local contribution, per Cyndy Stiglich, Hillsborough Area Regional Transit (HART) interim chief financial officer.
Stories that matter are our priority. At Florida Insider, we make sure that the information we provide our readers is accurate, easy-to-read, and informative. Whether you are interested in business, education, government, history, sports, real estate, nature, or travel: we have something for everyone. Follow along for the best stories in the Sunshine State.
*Sourced using information from Tampa Bay Times – Caitlin Johnston*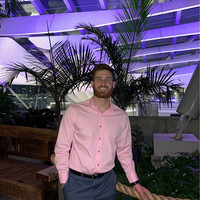 William is a South Florida native with professional experience writing at the collegiate and national news outlet level. He loves fishing, playing soccer and watching sports in his spare time and is a fan of all South Florida teams.