Group of people cycling on bike trail in Florida – Courtesy: Shutterstock – Image by: Sheri Armstrong
Florida is the land of having fun in the sun. The Sunshine State has an incredible offer of 175 state parks and has been recognized as a leader in the development of recreational trails nationally. From its city and county trails to the state Greenways & Trails system, Florida has an enormous variety of trails, either finished or planned.
According to the head of the Florida Greenways and Trails office, Samantha Browne, over 10.5 million people used Florida's trail network throughout the 2020-2021 fiscal year.
"Our partnership with cities and counties," says Browne, "has definitely made it a success."
While a large part of the state's network is still in the works, trails that currently exist have been used for decades. Here are five of the best Florida trails.
Santos Mountain Bike Trail
One of the most popular trails in Florida is the Santos Trail near Ocala. Here, you can find riders on mountain bikes or horseback. This trail is known to be more daunting, perfect for adrenaline junkies. Santos includes over 80 miles of single-track diverse bike trails for beginner mountain bikers as well as expert-level cyclists. The Vortex Freeride area, located in a former lime rock quarry, and numerous wooden features provide extreme terrain in a state that is known for its flatlands.
Withlacoochee Bay Trail
On the western end of the Greenway, you will find the paved Withlacoochee Bay Trail. It is popular among both road and recreational street cyclists. This trail runs over 5 miles and ends at a beautiful scenic area overlooking the Gulf of Mexico.
Granddaddy Pinellas Trail
The famous Pinellas Trail begins in downtown St. Petersburg and runs up north for over 60 miles, straight through three counties, where it meets with the ambitious Coast to Coast Trail network.
Known for its slower, gentle curves, the Pinellas Trail was converted from an abandoned railroad bed in the early 1990s. Full of long stretches of tranquil isolation and kept away from the traffic sounds and city sights only a few yards away, it is safe, flat, and unchallenging for those who visit.
Florida Keys Historic Trail
The majority of the Florida Keys are connected by a bike trail that is separated from traffic on U.S. Highway 1. The Florida Keys Overseas Heritage Trail was constructed on the right of way of the rail line that was once known to connect Key West and mainland South Florida.
Each mile along the trail gives you a glimpse of the incredible history that took place here. The bridges offer spectacular views, and some offer separate pedestrian and bike crossings so that you can peacefully take your time along the trek.
Glorious Gasparilla
The Gasparilla Trail is a short ride but the perfect weekend getaway. What makes the trail so grand is the destination, the town of Boca Grande. At the entrance to Charlotte Harbor, on the Gulf of Mexico, is where this old millionaire's hideaway sits. Rich industrial barons from a century ago could travel to their beach villas in their private train cars on the trail, which was once a private rail route. Many islanders now drive their golf carts around the island using the trail.

For more stories like this, Florida Insider is your source for all things Florida. From real estate, to travel, to education and more, we have it all. Easy to read content at the palm of your hands and covering stories that matter.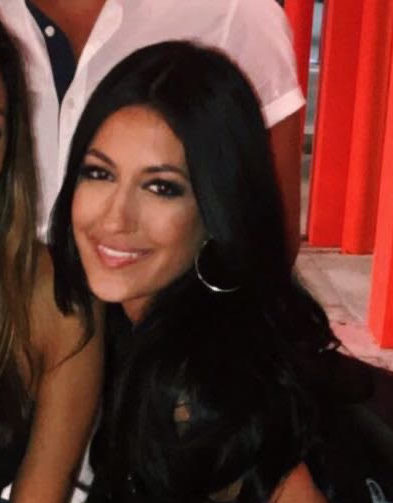 Born and raised in South Florida, Krystal is a recent graduate from the University of Miami with professional writing experience at the collegiate and national news outlet levels. She's a foodie who loves all things travel, the beach, & visiting new places throughout Florida.