Mario Cristobal — Courtesy: AP Photo/Chase Stevens
Mario Cristobal is coming closer to home.
Sources say the Oregon coach and former Hurricane is working out the final details of a contract with the University of Miami that could be worth over $8 million a year.
On Sunday evening, a University of Miami official said that everything in the contract has been agreed to and Miami expects Cristobal to be their next coach, but that it will not be 100 percent certain until he signs the contract. According to the source, Cristobal wants to inform his players before a decision is leaked publicly. We expect an announcement from UM in the coming days.
The Oregonian reported that Cristobal flew back to Eugene from a recruiting visit on Sunday night and canceled recruiting visits in California scheduled for Monday.
Mario Cristobal would replace Manny Diaz as the 26th University of Miami head football coach. Diaz's status has not yet been addressed publicly by the school.
Both coaches accepted bowl bids on Sunday—Cristobal to the Alamo Bowl and Diaz to the Sun Bowl. Cristobal appeared at a video conference to accept the bid and made a couple of statements about the bowl. He did not address the Miami job. According to CaneSport, Diaz then canceled a recruiting trip on Sunday.
Cristobal, 51, known for his uncontainable energy, exceptional work ethic, and intense recruiting skills, has been the Oregon Ducks coach for four consecutive seasons. He won the Pac-12 championship back in 2019 and 2020 before losing 38-10 to Utah Friday night in the Pac-12 title game.
The majority of Miami fans have mercilessly criticized Diaz for not bringing the 7-5 UM out of its longtime slump and are desperate for Miami to hire Cristobal. They will definitely be excited about the news.
Cristobal's overall record as head coach at Oregon: 35-13, including 10-3 this season. Before Oregon, where he also served as co-offensive coordinator/offensive line coach in 2017, he spent four years (2013-16) at Alabama under Nick Saban as the assistant head coach, offensive line coach and recruiting coordinator. He got his first head-coaching job at FIU (2007-12), where he became the first Cuban-American head coach in major college football.
Cristobal's ties to Miami go way back. He was an offensive tackle at UM from 1988 through 1992 under Jimmy Johnson and Dennis Erickson where he won two national titles. He then coached at UM as a graduate assistant from 1998 through 2000, then as an assistant from 2004 through 2006.
He replaced former Oregon coach Willie Taggart as head coach when Taggart left for Florida State before the 2017 bowl game.
High-ranking Hurricanes officials were positive about UM's chances of landing Cristobal as coach, despite Nike founder/Oregon booster Phil Knight being expected to extend him an offer hard to refuse in recent days where coaching contracts have increased to enormous amounts of money.
Meanwhile, UM remains in negotiations with Clemson athletic director Dan Radakovich to take the same job at Miami. Radakovich is a highly respected athletic director at a football powerhouse that has won three football national titles in 2016 and 2018. A Miami official said that if any deal is reached with Radakovich, the school would like for him to meet with Cristobal if he takes the UM job as they expect. That meeting would take place after Mario Cristobal takes the Miami job.
Are you interested in Florida sports? For stories like this and much more: Florida Insider is dedicated to educating, entertaining and informing its readers about everything Florida. Easy to read content at the palm of your hands and covering the stories that matter.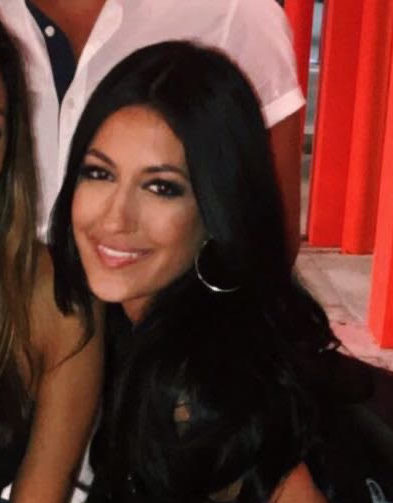 Born and raised in South Florida, Krystal is a recent graduate from the University of Miami with professional writing experience at the collegiate and national news outlet levels. She's a foodie who loves all things travel, the beach, & visiting new places throughout Florida.