Miami Dolphins Helmet – Courtesy: Shutterstock – Image by: Jeff Bukowski
What. A. Win.
The Miami Dolphins made an incredible comeback from a 21-point deficit in the fourth quarter to beat the Baltimore Ravens 42-38 in Week 2 of the 2022 season, and are now 2-0. This is the first time in 12 years that a team has managed to turn a game around in such manner, and it points to the culture that the Dolphins are creating under Mike McDaniel's wing.
At first, the game was entirely out of Miami's reach. Yet somehow, someway, the Dolphins head back to Miami with a win. It was a complete shock to fans worldwide, but regardless, here are three reasons why the Miami Dolphins claimed victory against the Baltimore Ravens.
Tua's Resilience
Six touchdowns (tied for the most in Dolphins history), 469 yards (fourth-most in Dolphins history), 36/50 (72 percent), and a passer rating of 124.08. Overall, it was a career day, with the 68-yard game-winning drive capping it off.
It's simple to overlook the fact that Tua threw two very ugly interceptions in the first half, both of which occurred at critical times. However, in classic Tua flair, he quickly recovered.
Tua started the second half strong despite being down 21 points. In the final two quarters, he threw for 349 yards, 5 touchdowns, and completed 80 percent of his passes, capping Miami's comeback.
The game on Sunday emphasized Tua's tenacity, which he continues to display each week, and only boosted his chances of becoming Miami's franchise quarterback. Tua's fight, guts, and hunger were amazing to witness. Oh, and Patrick Mahomes is now the only person ahead of Tua as the player with the second-youngest age since 1950 to throw for over 450 yards and six touchdowns in a single contest. Decent company, if I say so myself.
Mike McDaniel
This franchise's second half of games has often shown us how easy it can be to collapse. It wouldn't have surprised anyone to see the same thing on Sunday after being down 28-7, but there is something unique about this club, and Mike McDaniel may be behind it all.
After making a few minor adjustments at halftime, McDaniel did a fantastic job of getting this offense to perform at such a high level in the second half. He called plays down the field, kept the offensive going on fourth down, and most importantly, he maintained trust in quarterback Tua Tagovailoa.
Tua Tagovailoa, Tyreek Hill, and Jaylen Waddle, three members of Miami's "Big Three," have received most of the praise for yesterday's triumph. McDaniel, however, is also deserving of it. He is the one putting everything together and acting as the players' invisible director.
The Cheetah & the Penguin
Jaylen Waddle: 11 receptions, 171 yards, and 2 touchdowns.
Tyreek Hill: 11 receptions, 190 yards, and 2 touchdowns.
Hill and Waddle demonstrated how exceptional they both are on their route to shattering an NFL record on Sunday. Only a select few NFL receivers possess the unique potential to completely change the course of a game, and Miami is fortunate to have two of them.
Both players have the ability to tilt the field in their favor in a split second, as we saw yesterday. Waddle contributed two catches of 33 and 59 yards, and Hill scored two touchdowns of 48 and 60 yards. Hill and Waddle are delightful to watch when they're at their best, and long may it last.

Are you interested in Florida sports? For stories like this and much more: Florida Insider is dedicated to educating, entertaining and informing its readers about everything Florida. Easy to read content at the palm of your hands and covering the stories that matter.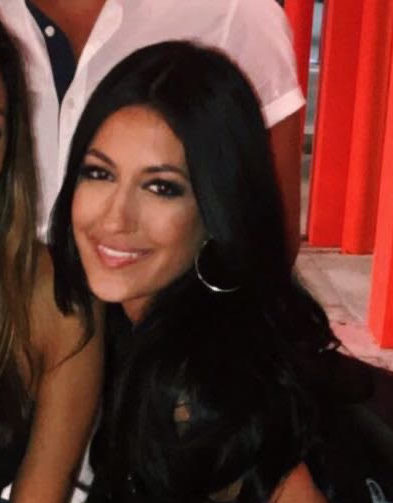 Born and raised in South Florida, Krystal is a recent graduate from the University of Miami with professional writing experience at the collegiate and national news outlet levels. She's a foodie who loves all things travel, the beach, & visiting new places throughout Florida.