Courtesy: Shutterstock. Image by: Andrey_Popov
Amid a worldwide pandemic and a struggling economy, Florida real estate is witnessing a single-family housing boom in some of the state's most unprecedented times.
According to market data from Florida Realtors, single-family home sales surged 8.8% in August when compared to the same time last year in 2019.
For reference, in August 2019, closed sales were at 27,107. Fast forward one year and that number was reported at 29,495.
Given the current state of the pandemic and the shift towards remote schooling and work, the need for space is driving single-family home sales.
After experiencing two months of negative year-to-year sales in April and May, Florida saw a consecutive 3-month growth period in SFH sales bringing the total month-to-month closed sales over that period to 21.6%.
In comparison, condo/townhome sales suffered a three-month decline in sales from April to June with a slight recovery in the months that followed.
The allure of wanting to live in high-rises near the beach or downtown area is seemingly dissipating. With many families requiring more space for their jobs and kids turning their kitchen tables into makeshift school desks, the rise in SFH sales may continue for the unforeseeable future.
Why pay upwards of $1,500 in rent for a 1/1 condo when you can have a full-sized home for similar? Perhaps it's the convenience of not having to clean as much, paying maintenance fees, or the need for excessive space. Nevertheless, in times like such, space is becoming the gold of the future.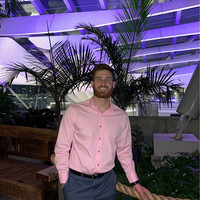 William is a South Florida native with professional experience writing at the collegiate and national news outlet level. He loves fishing, playing soccer and watching sports in his spare time and is a fan of all South Florida teams.