Homes for Sale — Courtesy: Shutterstock — Andy Dean Photography
The prices of South Florida homes are skyrocketing.
South Florida realtors say they have never seen a market like this before, making first-time homebuyers' chances of owning a home slim to none. Many have ended up renewing more expensive leases and some have even moved back in with their parents.
According to experts, it all comes down to supply and demand.
People from all over the U.S. are moving to South Florida, meaning less inventory, and when there is availability, some properties are being bought all-cash within a day.
"When I started looking, the market was insane," said Stephanie Jacobs, a marketing and research associate who began looking for a starter home in Palm Beach County last year.
Stephanie works in a remote setting in Fort Lauderdale but wanted to be closer to her company's office located in Palm Beach Gardens. She was also tired of renting homes and wanting to own her own.
"I'm feeling very crammed here. I wanted to make something my own,' she said.
With soaring prices and low inventory, she quickly realized it wouldn't be so easy.
"I didn't really find anything that I liked. They're just really wasn't much out there that I was finding and the pricing was just absurd," said Stephanie.
She ended up having to settle by signing a lease again and paying much more than she was beforehand.
"The apartment that I'm in now raised my rent by 22% starting in April of this year. Unfortunately, I'm not getting a 22% increase in my salary," she said.
Founder Lisa Treu of Treu Group Real Estate in Delray Beach says their phones are ringing off the hook.
People from all over the country have their sights set on buying homes in Florida and have plenty of cash to do it.
"We have people from states I have never had calls from calling me every day saying 'I want out.' I mean I'm negotiating deals that I can't even imagine honestly," said Lisa.
COVID-19 is playing a big factor in the Florida real estate boom.
"Your first home does not have to be your dream home. The goal is to get into something that you can afford," said Lisa.
She also says that finding the right lender and agent is extremely important.
Here are a few more tips to help the process:
A fast mortgage commitment
Fast inspections
Be willing to make offers on several properties
Look at properties that have been sitting on the market for a bit longer
"I'm trying to be optimistic," said Stephanie.
Lisa believes the most important thing is to not give up on your search.
"There are opportunities out there. It is not hopeless, it just kind of feels like it," she said.
Are you interested in Florida real estate? For stories like this and much more: Florida Insider is dedicated to educating, entertaining and informing its readers about everything Florida. Easy to read content at the palm of your hands and covering the stories that matter.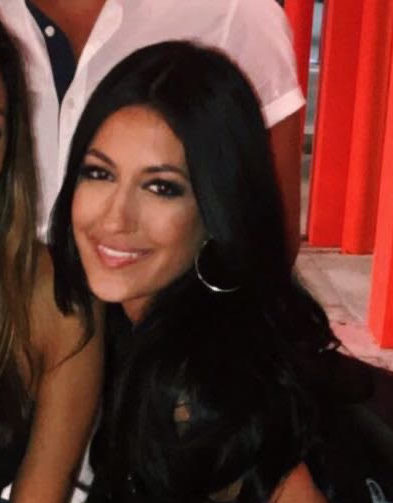 Born and raised in South Florida, Krystal is a recent graduate from the University of Miami with professional writing experience at the collegiate and national news outlet levels. She's a foodie who loves all things travel, the beach, & visiting new places throughout Florida.