FEMA sign, Headquarters Building – Courtesy: Shutterstock – Image by Bob Korn
The devastation brought on by Hurricane Ian can be a large opportunity for real estate investors due to a federal disaster rule that victims are just starting to learn about.
Florida residents along the Gulf Coast whose homes were destroyed or damaged by the hurricane are subject to the Federal Emergency Management Agency's (FEMA) Substantial Damages and Substantial Improvements rule, also known as the FEMA 50 percent rule. Commercial property also benefits from the rule.
According to the FEMA 50 percent rule, if any renovation or repairs to the home are estimated to cost more than 50 percent of its entire value, the homeowner is required to bring the structure into compliance with standard flood damage prevention regulations. The home will not be insured unless this is completed.
"Bringing homes up to FEMA's flood code requires a significant financial investment into the home," said Zahra Antaramian, field operations director at real estate management company ADG4 in Naples, Florida. Most of these people do not have the money required to do that. They are forced into selling the home. In that case, investors are really the only option because the home is a total loss—it's a teardown."
According to the American Red Cross, Hurricane Ian caused major damage to or completely destroyed 11,000 homes in Florida–a number that is expected to be much larger as residential assessments continue.
Many of the homes in the Sunshine State's beloved Fort Myers Beach and Sanibel Island built during the 70s and 80s in low-lying areas were greatly affected by the devastating storm.
Favorable Tax Laws
While the FEMA 50 percent rule is one factor in why investors may be interested in Florida right now, Antaramian noted that the Sunshine State has always been alluring because of the advantageous tax climate.
Since there is no state income tax in Florida, there is a high demand for homes as people flock from other states to avoid paying a portion of their income to the government.
Florida doesn't tax investment income either, such as real estate or rental income, albeit the first six months of rental income are subject to the state's 6 percent sales tax.
Homeowners who want to rebuild must follow Florida's strict building rules, which were put in place after Hurricane Andrew damaged tens of thousands of homes close to Miami in 1992, in addition to the FEMA 50 percent limit.
"To build to new Florida building code is very expensive," Antaramian stated. "Commercial owners want out as well. Multifamily buildings don't want to have to deal with it.
"The FEMA 50% rule will bring a lot of opportunity for investors. It's an opportunity for investors to change the landscape of an area that's been holding strong for 50 years."
Are you interested in Florida real estate? For stories like this and much more: Florida Insider is dedicated to educating, entertaining and informing its readers about everything Florida. Easy to read content at the palm of your hands and covering the stories that matter.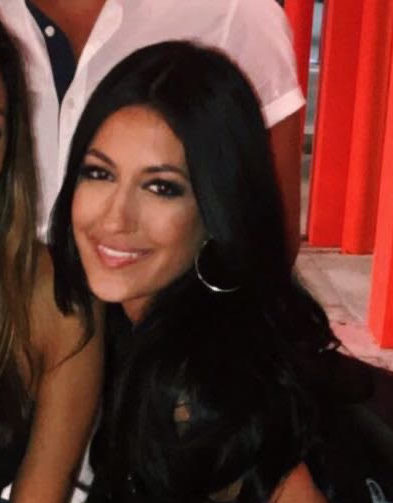 Born and raised in South Florida, Krystal is a recent graduate from the University of Miami with professional writing experience at the collegiate and national news outlet levels. She's a foodie who loves all things travel, the beach, & visiting new places throughout Florida.