Jim Morrison, The Doors — Courtesy: Shutterstock — Blueee77
One of rock's classic icons—Jim Morrison, spent his childhood and humble beginnings in Melbourne, Florida, before he skyrocketed to legendary status.
As his father was in flight training during World War Two—now Melbourne Orlando International Airport—Morrison was born at the now nonexistent Brevard Hospital in 1943.
But what's not gone is the small, cozy house on Vernon Place in downtown Melbourne where Jim Morrison spent most of his early childhood. This slice of rock history is up for sale for $2.5 million. The agent selling the property is confident that someone, or a Doors lover, is out there willing to pay that price.
The home was last purchased for $225,000 back in 2007
"This home in my opinion is going to sell to a super fan. Somebody who has a considerable amount of money," Steve Gordon with White Sand Real Estate Solutions said.
Gordon thinks there is a possibility that the buyer will probably come from overseas, saying it was a major challenge trying to fix a price on the Morrison home. "I think that this particular buyer will probably come from either the West Coast — maybe somewhere in the Hollywood area — or somebody internationally. Potentially from somewhere in Europe or the U.K. Or maybe France, because that's where he's buried," he continued.
Jim was a person whose music touched millions of people and has spanned generations.
"A lot of the comparative basis you would be looking at are movie stars or TV stars and there are lots of movie stars and TV stars. But there's only one Jim Morrison and there's only one band, The Doors. And the impact Morrison and the band had on people's lives is tremendous," Gordon said.
There is hope that the buyer will open the house to the public or turn it into a museum, similar to Elvis Presley's home, Graceland, which has over 500,000 visitors each year. But for now, the only indication of this house's history is a few photos placed on its window.
"This is a once in a lifetime opportunity to own a piece of local and global history," says the listing. Indeed, it is.
The home is located at 2100 Vernon Pl. and is 1,856 square feet.
Stories that matter are our priority. At Florida Insider, we make sure that the information we provide our readers is accurate, easy-to-read, and informative. Whether you are interested in business, education, government, history, sports, real estate, nature or travel: we have something for everyone. Follow along for the best stories in the Sunshine State.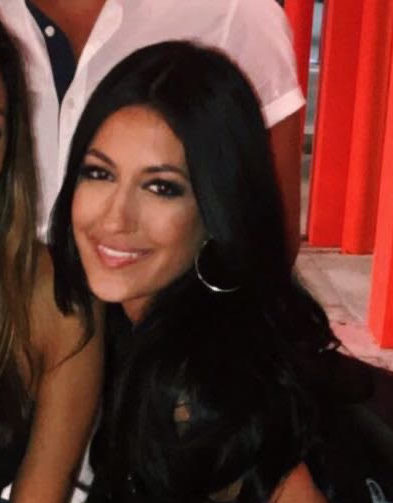 Born and raised in South Florida, Krystal is a recent graduate from the University of Miami with professional writing experience at the collegiate and national news outlet levels. She's a foodie who loves all things travel, the beach, & visiting new places throughout Florida.