Surfside Building Collapse Site – Courtesy: Shutterstock – Image by Felix Mizioznikov
A tentative, nearly $1bn settlement has finally been reached in a class-action lawsuit brought together by the devastated families of survivors and victims of last June's condominium collapse in Surfside, Florida, an attorney announced on Wednesday.
Harley S. Tropin disclosed the $997m settlement during a hearing before Miami-Dade circuit court judge Michael Hazman. Still pending its final approval, the settlement involves developers of an adjacent building, insurance companies, and other defendants.
"I'm shocked by this result. I think it's fantastic," Hanzman said. "This is a recovery that is far in excess of what I had anticipated."
In early 2022, Hanzman had approved an $83m settlement to compensate those who suffered economic losses such as personal property and condominium units. A specific question that stayed prevalent throughout the case was how to allocate money from the property's sale, damages from lawsuits among wrongful death cases, insurance proceeds, and property claims.
The 12-story Champlain Towers South condominium rapidly collapsed in the early morning hours of June 24, smashing dozens of individual apartment units and burying victims beneath tons of rubble. Rescuers dug through mountains of concrete for weeks, first looking for survivors and then recovering the bodies of those who passed. A total of 98 individuals were killed.
The main lawsuit, which was filed on behalf of the victims and family members, contends that construction work on the adjacent Eighty Seven Park tower destabilized and damaged the Champlain Towers building, which was already in need of immediate structural repair. Champlain Towers was in the middle of its 40-year structural review when it fell to the ground.
Video evidence released by a team of federal investigators depicted overcrowded concrete reinforcement and extensive corrosion in the building.
The collapse triggered several lawsuits from condominium owners, families, and victims, and prompted federal and state investigations. In December, a Florida grand jury issued a long list of recommendations with the goal of preventing another condo collapse. The list included earlier and more frequent inspections and better waterproofing. In addition, the Florida House unanimously passed a bill in February of this year that requires recertification of any condominium above three stories tall. The recertification would be required after 30 years, or 25 years if the building is within 3 miles of the coast, and then every 10 years after.
At the time of the devastating Surfside building collapse, Broward and Miami-Dade were the only two of Florida's 67 counties that had condo recertification programs.
Champlain Towers was a condominium complex in Surfside, Florida, just north of Miami Beach. The little-known enclave is made up of a mix of historic homes and condos built decades ago for the middle class, as well as newly constructed luxury condos that attract the wealthy.

Stories that matter are our priority. At Florida Insider, we make sure that the information we provide our readers is accurate, easy-to-read, and informative. Whether you are interested in business, education, government, history, sports, real estate, nature or travel: we have something for everyone. Follow along for the best stories in the Sunshine State.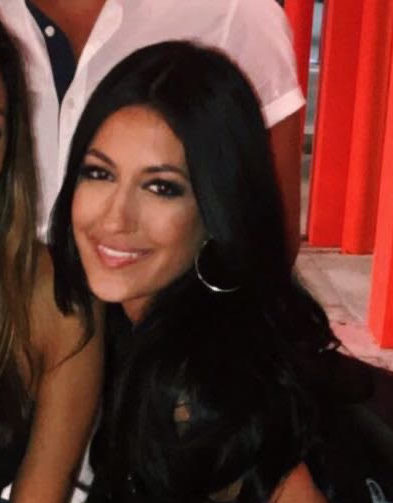 Born and raised in South Florida, Krystal is a recent graduate from the University of Miami with professional writing experience at the collegiate and national news outlet levels. She's a foodie who loves all things travel, the beach, & visiting new places throughout Florida.