Manatee Close-Up Portrait – Courtesy: Shutterstock – Image by Andrea Izzotti
So far, 2021 has been marked as the deadliest year for manatees in Florida's recorded history. At least 841 manatees have died in Florida waters so far.
According to data collected from the Florida Fish and Wildlife Conservation Commission (FWC), nearly 53 percent of the dead manatees were discovered in five bordering counties: Brevard, Volusia, St. Lucie, Indian River, and Martin. The data found that 312 manatees died in Brevard County.
The previous record was made when 830 manatees died over the course of the entire year in 2013.
"This is really a very sad wake-up call," said Cora Berchem, a research associate at the Save the Manatee nonprofit. "I'm devastated because I thought last year was already bad enough when we had 637 manatees die over the entire year.
"Going forward, we may even surpass over a thousand manatees that will be dying this year alone, and that's a really scary statistic."
Florida's Fish and Wildlife Research Institute (FWRI) stated that manatees are starving to death in both the spring and wintertime when the majority of seagrass has died out. Pollution of the waterways from agricultural and urban development is contributing to the high number of deaths caused by high amounts of nitrogen and phosphorus into the water, which feeds algal blooms. Algal blooms choke off seagrass, a vital food source for manatees, causing them to starve to death.
"In Brevard County alone they have lost 47,000 acres of seagrass, and that's about 90% of the seagrass that's been lost there," Berchem said. "We've seen manatees in very, very emaciated body condition, not just small manatees that don't know where to find food, but really large animals, females of reproductive age," she continued.
Florida's Fish and Wildlife Research Institute also said that boating accidents play a major role in manatee deaths. Just this year alone, boat crashes caused 63 deaths.
In March, the FWC declared manatee deaths as an "Unusual Mortality Event," which allows both state and federal government officials to aid the FWC in its own investigation on what is causing these deaths and in preventing any more deaths of the animals.
Sixteen environmental groups and clean water-dependent businesses have urged Florida's Governor Ron DeSantis to declare a state of emergency on the increasing issue.
In 2017, the West Indian manatee was listed as "threatened" under the U.S. Department of Interior's federal Endangered Species Act. They were previously reported as "endangered."
Are you interested in Florida's nature? For stories like this and much more: Florida Insider is dedicated to educating, entertaining and informing its readers about everything Florida. Easy to read content at the palm of your hands and covering the stories that matter.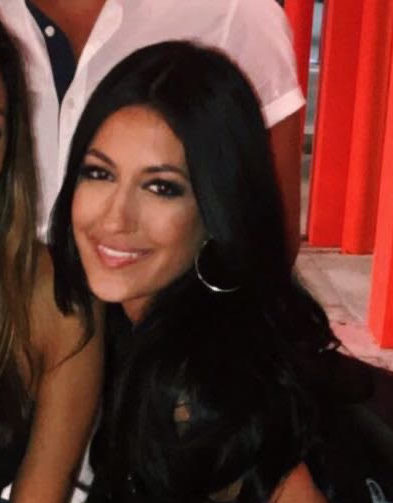 Born and raised in South Florida, Krystal is a recent graduate from the University of Miami with professional writing experience at the collegiate and national news outlet levels. She's a foodie who loves all things travel, the beach, & visiting new places throughout Florida.