Strawberry Shortcake — Courtesy: Shutterstock — Kean G
Florida loves its Key lime pie, but now the state has a new dessert.
Strawberry shortcake with natural Florida dairy topping will officially become the Sunshine State's dessert after Republican Governor Ron DeSantis signed a bill on Monday at the festival that celebrates the fruit.
Current Attorney General and 1993 Strawberry Festival Queen, Ashley Moody, joined DeSantis as he took a bite of the dessert before signing the bill in Plant City.
Florida's 87th annual Strawberry Festival started on Thursday and featured big names including The Beach Boys, Lauren Daigle, Nelly, Sam Hunt, Boyz II Men, and The Bellamy Brothers. The festival saw the return of beloved contests such as strawberry stemming, Amish donut eating, strawberry spaghetti and strawberry mashed potato pie eating.
"She's known more in these parts not even for being attorney general, but being a former queen of the Florida Strawberry Festival," DeSantis said about Moody.
"I have a lot of farmers in my district and we need that protection. They need help," said Moody, according to Florida Politics.
Florida currently has a state pie–key lime.
"A little recognition is not gonna hurt anybody, and I'm pretty sure that this bill is not going to change anybody's opinion of how delicious Key lime pies are."
"People will still be able to do key lime as the official state pie, this will be the official state dessert. Just here in the strawberry festival, they serve 200,000 strawberry shortcakes, which is an awful lot. This has been going on since 1930 and it's a way to celebrate the strawberry crops," DeSantis said.
The state dessert's designation is an effort to promote Florida's $1 billion strawberry industry.
Plant City is the heart of the state's strawberry farming, as the region has 10,000 acres (4,047 hectares) of strawberry fields that produce 75% of the U.S.'s winter strawberry crop.
"Signing this bill at the Strawberry Festival is one way that we are supporting our Florida strawberry farmers and is a tribute to the more than 10,000 acres of strawberries that are grown in the greater Plant City area," said DeSantis.
"As a fifth-generation Floridian and a native of Plant City, I am delighted and proud that our Governor and the Legislature are making Strawberry Shortcake the official state dessert," continued Moody. "I hope everyone tries a bite of Strawberry Shortcake in celebration."
Make sure you are staying up-to-date with the latest and most important Florida news with Florida Insider. Whether you are interested in business, education, government, history, sports, real estate, nature, weather, or travel: we have something for everyone. Follow along for the best stories in the Sunshine State.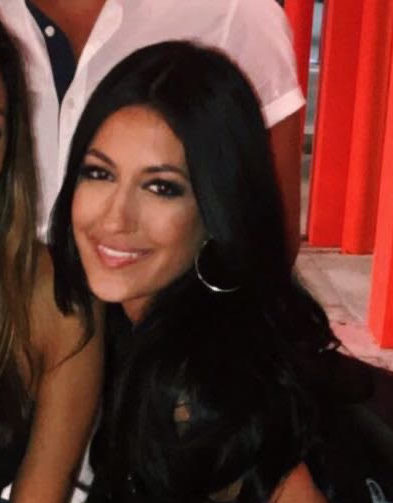 Born and raised in South Florida, Krystal is a recent graduate from the University of Miami with professional writing experience at the collegiate and national news outlet levels. She's a foodie who loves all things travel, the beach, & visiting new places throughout Florida.