Southwest Florida Event Center — Special to the News-Press
The Southwest Florida Event Center will have a rockin' start when it relaunches in Bonita Springs on March 25 with an ensemble concert called "It Was 50 Years Ago Today."
Legendary rockstars Christopher Cross, Todd Rundgren, and some members of top classic rock bands Chicago, Badfinger, The Moody Blues, and Wings will perform their individual hits plus selected songs from the critically acclaimed albums "Rubber Soul" and "Revolver" as a tribute to The Beatles' 50th anniversary.
"We're kind of excited," said Jennifer Shanahan, who co-owns the Southwest Florida Event Center with her husband, Richard. "Four of them are in the Rock & Roll Hall of Fame."
In addition to Cross and Rundgren, next month's inaugural show will feature Jason Scheff, Chicago's lead singer from 1985 to 2016, Joey Molland with Badfinger, and Denny Laine, a founding member of both Wings and The Moody Blues.
Rundgren is a pioneering music producer and performer. His solo hits include "Hello It's Me," "Can We Still Be Friends," and "I Saw the Light." Grammy-winning Cross is best known for his hits "Ride Like the Wind," "Sailing," and "Arthur's Theme (Best That You Can Do)."
Proven with their first concert lineup in two years, the Shanahans promised to return with something bigger and better in their intimate venue located on the southeast corner of Bonita Beach Road and Imperial Parkway.
"We're cutting back on 200 ticket sales (per event for social distancing), but getting bigger talent," Jennifer Shanahan said.
The couple reluctantly shut down the event center in March of 2020 after the coronavirus pandemic lockdown triggered cancellations and postponement of public events. Two months later, they believed the local venue was permanently closed. Time and distance have proven that thought wrong.
The Southwest Florida Event Center is back by popular demand, of course. "In the past two years after shutting down I have been getting emails every day," Shanahan said. "We are ready to embrace our loyal patrons who have encouraged us to bring the music back to life in Southwest Florida."
Tickets for the 7 p.m. show on March 25, 2022, will be available to the general public on Ticketmaster starting at 10 a.m. Friday, Feb. 11. The show's pricing was not available.
Stories that matter are our priority. At Florida Insider, we make sure that the information we provide our readers is accurate, easy-to-read, and informative. Whether you are interested in business, education, government, history, sports, real estate, nature or travel: we have something for everyone. Follow along for the best stories in the Sunshine State.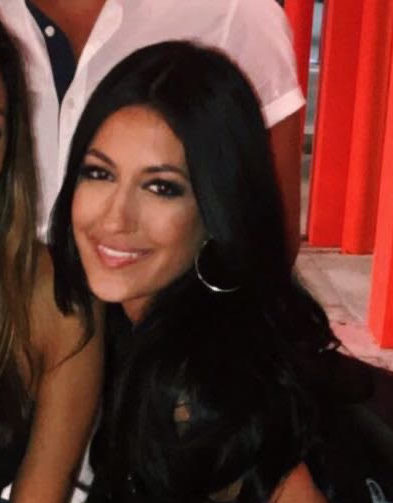 Born and raised in South Florida, Krystal is a recent graduate from the University of Miami with professional writing experience at the collegiate and national news outlet levels. She's a foodie who loves all things travel, the beach, & visiting new places throughout Florida.