Child Trick-or-Treating on Halloween – Courtesy: Shutterstock – Image by Yuganov Konstantin
West Central, Fl. – The Florida Department of Health in West Central Florida is prioritizing reminding visitors and residents to make healthy and safe choices this Halloween weekend.
Halloween can be an incredibly fun holiday for both children and adults, however, it is crucial to make safety a priority while trick-or-treating. Traffic, costume choices, and food safety are crucial when it comes to celebrating the spooky time of year.
Traffic
Based on statistics, kids are more than twice as likely to be injured from being hit by a car or tragically killed on Halloween than on any other day of the year. Many times, lack of visibility due to low lighting plays a major role in these unfortunate incidents.
Remember to guide children to stick with their friends or group and to travel only in well-lit, familiar areas. It is also important to put their electronic devices down as the lights can be distracting.
Halloween Costumes
Adding striping or reflective tape to trick-or-treat bags and costumes for greater visibility can be very helpful. Glow stick necklaces and bracelets can be used as well.
Costumes heavy in makeup should be tested prior to Halloween on a small patch of skin to ensure there are no surprise allergic reactions. Several toxic ingredients have been discovered in costume cosmetics marketed to younger ages, therefore it is important to check the source. Another Halloween trend is using decorative contact lenses. It is important to get an eye examination and a prescription from an eye care professional beforehand.
Candy
Whether it is personally wrapped or commercially sold candy, parents should inspect all treats collected for any signs of tampering. Typical things to watch out for include tiny pinholes, discoloration or an unusual appearance, or tears in the wrappers.
There has also been a rise in "rainbow fentanyl" colorful fentanyl pills reported throughout the country. There has been no evidence to warrant any concern of fentanyl being targeted at children, however, as with any Halloween treats, it is important for parents to remember to check children's candy for any suspicious items.
When in doubt, throw it out!
Children should eat candy from their goody bags while they're out trick-or-treating. Giving them a snack or light meal prior to collecting candy can deter this.
Halloween can be a fun time for both kids and parents to enjoy spending time together, and by being vigilant and making safe choices, family and friends can continue to create wonderful Halloween memories for years to come.
West Central Florida Departments of Health contact information:
DOH-Citrus (352) 527-0068
DOH-Manatee (941) 748-0747
DOH-Hardee (863) 773-4161
DOH-Pasco (727) 619-0300
DOH-Hernando (352) 540-6800
DOH-Pinellas (727) 824-6900
DOH-Highlands (863) 386-6040
DOH-Polk (863) 519-7900
DOH-Hillsborough (813) 307-8000
DOH-Sarasota (941) 861-2900
Stories that matter are our priority. At Florida Insider, we make sure that the information we provide our readers is accurate, easy-to-read, and informative. Whether you are interested in business, education, government, history, sports, real estate, nature or travel: we have something for everyone. Follow along for the best stories in the Sunshine State.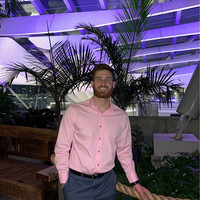 William is a South Florida native with professional experience writing at the collegiate and national news outlet level. He loves fishing, playing soccer and watching sports in his spare time and is a fan of all South Florida teams.