President Joe Biden speaking at podium – Courtesy: Shutterstock – Image by lev radin
President Joe Biden is set to visit the Sunshine State on Wednesday, October 5, following the catastrophic impacts of Hurricane Ian in the southwestern portion of the state. First Lady Jill Biden will join him, the White House announced.
The White House did not announce where in Florida Biden is headed but did say that he and the First Lady will also visit Puerto Rico on Monday, October 3., after Hurricane Fiona hit the island.
On Wednesday, Sept. 2., Hurricane Ian ravaged southwest Florida, leaving behind neighborhoods submerged in water and mass destruction.
According to the National Hurricane Center, the devastating storm caused catastrophic damage, including storm surge, flooding, and heavy winds over the Florida peninsula as it made landfall.
The Medical Examiners Commission confirmed on Sunday that there are 87 deaths in Florida related to Hurricane Ian, including three deaths in the Tampa Bay area.
As Ian made its way throughout Florida, Biden ordered federal aid to supplement both the local and state recovery efforts in the areas affected by the storm. Governor Ron DeSantis made the request on Wednesday, according to his office.
Nearly 1,100 rescues have been made in Florida since Ian hit, the Governor said on Saturday.
"There's been a great outpouring of support and I've seen a lot of resilience in this community of people that want to pick themselves up and they want to get their communities back on their feet," DeSantis told reporters. "We'll be here and we'll be helping every step of the way."
Describing it as a major disaster, funding will be made available to individuals who were affected in the counties of Collier, Charlotte, DeSoto, Hillsborough, Hardee, Lee, Pinellas, Manatee, and Sarasota.
To apply, those interested can use the FEMA app on their phones, go to disasterassistance.gov, or call 800-621-3362 anytime between 7 a.m. to 11 p.m.
Search and rescue operations were in progress, and according to Federal Emergency Management Administration chief Deanne Criswell, the U.S. response was likely to be unparalleled.
"We pre-positioned the largest amount of search-and-rescue assets that I think we've ever put in place before," the FEMA administrator said.
With ongoing rescue operations and floodwaters receding in littered areas and scattered wrecked homes, local officials warned that the amount of death and destruction caused by Ian may only just be coming to light.
More information about Biden's travel to Florida will be released soon, according to the White House.
Stories that matter are our priority. At Florida Insider, we make sure that the information we provide our readers is accurate, easy-to-read, and informative. Whether you are interested in business, education, government, history, sports, real estate, nature or travel: we have something for everyone. Follow along for the best stories in the Sunshine State.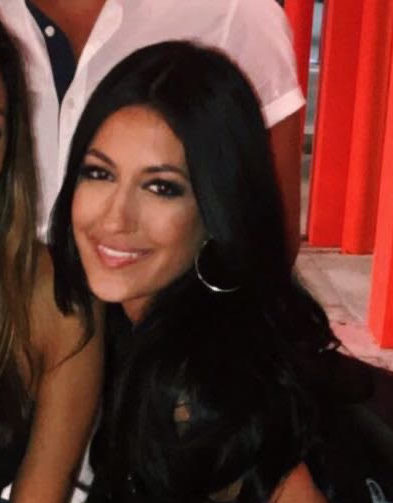 Born and raised in South Florida, Krystal is a recent graduate from the University of Miami with professional writing experience at the collegiate and national news outlet levels. She's a foodie who loves all things travel, the beach, & visiting new places throughout Florida.