Courtesy: Image by sowwwww from Pixabay
According to the Florida Fish and Wildlife Conservation Commission, six arrests have been made in an illegal trafficking ring that focused on trapping flying squirrels in Florida and selling them to overseas buyers in Asia.
The flying squirrel is a protected wild animal species in Florida and is sold frequently in the international pet trade.
The FWC estimates the value of the poached squirrels to exceed $1 million according to a press release earlier this week.
While seven members have been charged on several felony counts including, racketeering, grand theft, money laundering, and dealing of stolen property, one suspect remains at large.
It is estimated by wildlife experts that upwards of 10,000 traps were deployed throughout numerous counties across central Florida in a three-year period, resulting in the capture of 3,600 flying squirrels.
According to the statement released by FWC, the probe was launched as a result of a complaint from a "concerned citizen" about individuals trapping the squirrels in a rural area of Marion County.
"Investigators learned buyers from South Korea would travel to the United States and purchase the flying squirrels from the wildlife dealer in Bushnell. The animals were then driven in rental cars to Chicago, where the source of the animals was further concealed, and the animals were exported to Asia by an unwitting international wildlife exporter," highlighted the press release.
Among the flying squirrel dealings, a number of other protected species were being trafficked as well, including turtles and alligators. The animals were illegally taken and laundered through seemingly legitimate businesses.
Investigators from agencies across the country worked hand in hand to piece together the illegal scheme and, fortunately, intercepted wildlife shipments in California.
FWC lead investigator Maj. Burton said the "poachers could have severely damaged Florida's wildlife populations" and reassured that wildlife conservation laws are in place to protect its natural resources from abuse.
If you see something, say something. To contact and report a suspected issue regarding Florida wildlife, FWC asks that you immediately contact the Wildlife Alert Hotline at 888-404-FWCC (3922) or texting Tip@MyFWC.com.
Like what you see? Click here for more stories about everything Florida. Florida Insider is dedicated to educating, entertaining, and informing its readers about everything in Florida. Easy to read content at the palm of your hands and covering the stories that matter.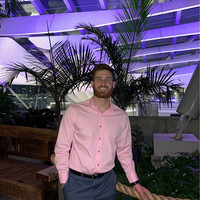 William is a South Florida native with professional experience writing at the collegiate and national news outlet level. He loves fishing, playing soccer and watching sports in his spare time and is a fan of all South Florida teams.